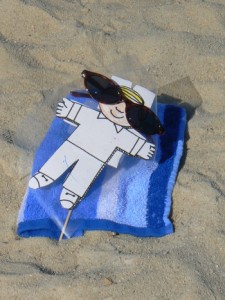 ESL Podcast's fourth anniversary is at the end of July, and we need your help with our video podcast this year.
We have listeners all over the world, and as much as Jeff (and Lucy) would like to visit all of you, that's not possible.  However, there is someone who can make the trip:  "Flat Jeffrey" ("Jeff" is short for "Jeffrey").
We got the idea of Flat Jeffrey from Flat Stanley.  Flat Stanley is a character in a children's book from the 1960s.  Stanley was a normal boy, but while he sleeps in his bed, a large bulletin board (board placed on the wall so notes and papers can be pinned to it) falls on him and he's now flat!  In fact, he's so flat, he can fit inside of an envelope.  In recent years, many students in U.S. schools have created their own Flat Stanley, sending him to many places, making friends in different cities and countries.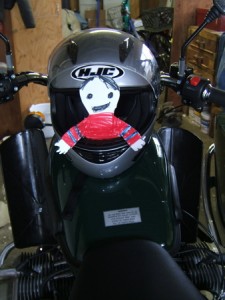 So, we need your help with our own Flat Jeffrey.  We have created a Flat Jeffrey that you can print and take to see some interesting places and/or do some interesting things with.  We ask you to take a picture of Flat Jeffrey at these places and doing these things, and we'll include some of them in our Fourth Anniversary Video Podcast.  By doing this, those of us here at ESL Podcast and all of the listeners all over the world will get a better idea of who our listeners are and where they come from, and Jeff will get to visit your city!
You can download and print Flat Jeffrey here, and email a photo to video@eslpod.com.  Please remember to include in your email:
– Your first name and the first names of the (other) people in the photo
– Your city and country
– Where Flat Jeffrey is in the photo and what he's doing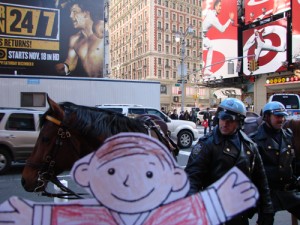 Please send us your photo no later than JULY 7, 2009, and we hope to see you with Flat Jeffrey on our Fourth Anniversary Video Podcast!