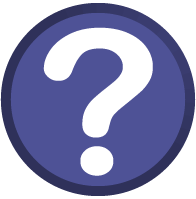 QUESTION:
Hazem in Egypt wants to know the meaning of this saying: "Spare the rod and spoil the child."
ANSWER:
Spare the rod and spoil the child is a saying that means that children will not behave well if they are not punished when they do something wrong and that punishment should be physical punishment, such as a spanking, where children are hit on their bottoms (the part of the body we sit on).
A rod is a thin, straight stick made or wood or metal.  To spare someone is to stop yourself from causing pain, worry, or injury to another person.  To spoil someone, usually a child, is to give that person everything he or she wants, or to be too lenient (tolerant) when they do something wrong.  Spoiled children don't listen to adults when they tell them to do, or not to do, something.
Today, few people in the U.S. live by (believe and live according to) this saying.  While some Americans still use corporal punishment with their children, which is the name given to all types of physical punishment, it is not very socially acceptable.  People fear that corporal punishment goes too far in hurting a child and may cross the line into physical abuse, which is when someone causes serious pain or injury by using a lot of violence.  With few exceptions, schools, for example, no longer use any kind of corporal punishment for fear that parents will consider it abuse.
This saying, then, is well known, but not generally considered a socially-acceptable sentiment (opinion; view) these days.
Thanks, Hazem, for the question, and I hope this is helpful.
~ Lucy