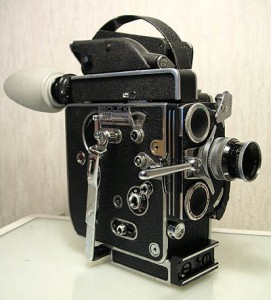 Talking about Twilight, the book and the movie, in Tuesday's blog comments got me thinking about books that have been made into movies.  These types of screen adaptations (television or film versions) are so common today, ranging from classics (old, respected books) to modern bestsellers (books that are extremely popular).
Personally, I have a very hard time seeing a screen adaptation after I've read a book.  In fact, I usually avoid it.  There are two main reasons.  First, the film version has no choice but to leave out parts of the book because of time constraints (not having enough time) and this, to me, changes the nature or scope (range) of the story.  Second, seeing a screen adaptation results in me replacing the images (pictures) I've formed in my mind about the book with those on the screen.  This is especially troublesome (a problem) when the ways I picture the main characters don't match those in the film, and the film images replace those I've created in my own mind.  I can't resist it.  It happens every time, and for me, that's a sad thing.
This happened with one of my favorite novels, I Claudius, by Robert Graves.  This is a historical novel (story about real people in history) about the first Roman emperors (rulers).  In the 1970s, the BBC produced a miniseries (show with several parts) based on this novel, which many people had told me was excellent.  I finally rented the miniseries, but I couldn't get the through the first episode.  The main character, played by an outstanding British actor, was completely different from how I had imagined him to be, and I couldn't get past that (forget about it and move on).  Now, when I re-read the book, I can only see that actor, not the character I had created in my mind as I read the book the first time.  Another of my favorite books, Lonesome Dove by Larry McMurty, another historical novel, this time about the American west, has also been made into a miniseries.  Although this, too, received excellent reviews, I can't bring myself (convince myself; force myself) to see it. I know that this is my loss, and I'm missing out on some very good films.
Are you like me?  Do you also have this problem?  Or, can you separate the book and the film, and not be influenced by the other?
~ Lucy