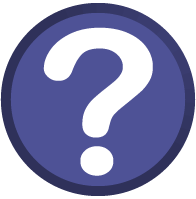 QUESTION:
Nikolay in Russia wants to know what it means when someone does a polite "tap dance".
ANSWER:
A tap dance is a type of dance where the dancers wear special shoes with metal parts on the bottom.  Each step the dancer takes makes a sound, and very good tap dancers can make very fast and complicated sounds as they dance.
When we say that someone is doing a tap dance or tap dancing (usually "around (something)"), we mean that this person is trying not to answer a question or talk about a topic.  This person may say many other things, though, that will distract (take attention away) from the topic or question.
For example, if your girlfriend asks you if you'd like to visit her parents for two weeks and you don't want to, you may have a conversation like this:
Your girlfriend:  I think it would be great to spend two weeks this summer with my parents.  What do you think?
You:  Your parents are very nice.  It must be great for them to have your sister and brother living nearby.
Your girlfriend:  Yes, it is, and they spend a lot of time together.  What do you think about a visit?
You: The last time we visited, they were going to take a vacation.  Did they go?
Your girlfriend:  No not yet.  I think they'll go in May.
You:  Oh, look at the time!  We'd better leave now or we'll be late for the movie…
You have just done a very good tap dance around your girlfriend's question.  You can also tap dance around a sensitive issue that you don't want to mention directly, but you hint at (say indirectly) by the things you say.  For example:
– "She tap danced around the scandal and instead talked about the president's new ideas."
I hope this is helpful.  For those who would like to see an actual tap dance, here is legendary (very famous) tap dancer Sammy Davis Jr., along with some other amazing dancers.
~ Lucy