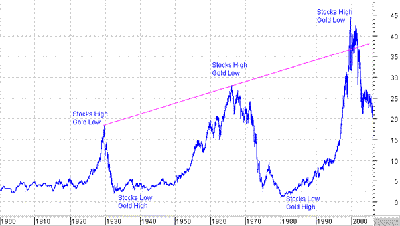 There's an old idea among American economists that the stock market and hemlines are correlated.  The hemline refers to the length of a woman's skirt (technically, the hemline is at the very bottom of the skirt, were the fabric or material is folded over and sewn).  A low hemline is a skirt that is very long, that covers up most of a woman's legs.  The opposite is a high hemline, which is something like a miniskirt or a skirt that shows more of a woman's legs.  To be correlated means to be related, so that when one thing goes up, the other thing goes up.  The traditional wisdom is that hemlines follow the stock market: When the stock market goes up and times are good, women tend to wear shorter skirts.
More recently, there have been several studies by economists that have tried to look at what else changes during good versus bad economic times.  Here are some of the things they have found, according to a recent article in the New York Times:
During a recession or bad economic times, more people buy laxatives.  A laxative is a type of drug that makes you go to the bathroom more.  The reason is probably that people are under more stress, which causes changes to their body's digestive system (the part of the body that gets energy from the food you eat).
During an economic boom (good economic times), deodorant sales go up.  Deodorant is something you put usually underneath your armpits (the part underneath your shoulder) in order to make you smell better.  One theory is that people are more active and go out dancing more when economic times are good.
In a recession, people buy food that is not perishable, such as rice, beans, and other grains.  When we say that food is perishable, we mean that it spoils or goes bad quickly.
Not surprisingly, certain kinds of crime increase during a recession.  Although there is no direct connection with the murder rate (the number of people who are killed by criminals), there is definitely an increase in what are called property crimes, when someone steals or damages something that you own.  This includes burglary, which usually involves someone coming into your house and stealing things from you.   It also includes motor vehicle theft, when someone steals your car.
More young people decide to go to college during a recession, since there are fewer jobs for them when they graduate from high school.  Unfortunately, the government usually has less money during a recession, so universities are often not able to accept everyone who wants to go.  This is happening now here in California.
Many (but not all) people are actually a little bit healthier during a recession.  This is because they smoke less (because they can't afford expensive cigarettes), they drink less alcohol (again, because it is expensive), and they exercise more.  However, someone who loses their job or loses a lot of money during the recession is often under a great deal of more stress, and those people are not necessarily healthier (especially the ones who are buying all of those laxatives).
According to one study, songs that are popular during a recession are usually longer, slower, and more serious or meaningful.  This is perhaps because people are looking for reassurance (someone telling them that things are not that bad, that things will get better).
Of course, these are all general trends and don't necessarily work in every situation or for every person.  But they do indicate that our national and international economy affects our everyday behaviors in ways that we perhaps did not realize.  They are indeed "signs of the times," indications of what life is like in this period of time.
~Jeff