We've all seen places where two business are run out of the same storefront (outside view or entrance to a store). There are a lot of strange combinations and sometimes it is difficult to see how the two business complement (go well together with) each other.
Here's an example: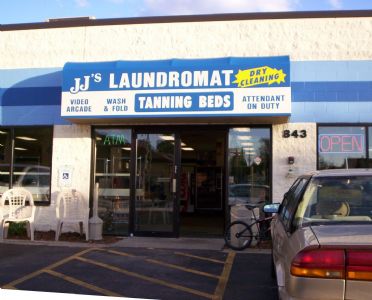 A laundromat is a place where people go to wash their dirty clothes. Tanning beds are machines that use light to help people get a tan (darker color to their skin, normally from being out in the sun). I suppose you could tan while your clothes are in the washer (machine to wash clothes) or dryer (machine to dry clothes). I don't recommend tanning, of course, but this would be an efficient (doing the most with the least amount of time) use of time.
Here's another one: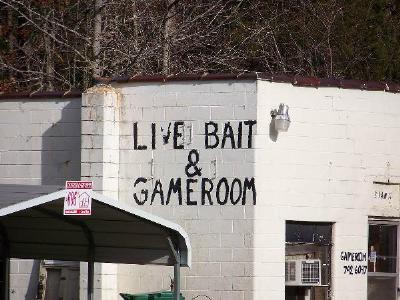 When people go fishing, they use bait to catch fish. Live means living, so "live bait" means worms, the small, long animals that live in the dirt, that are still living, not dead. A gameroom is a place where you go…well…to play games, such as pool, pinball, and videogames. If you can think of a way that these two business go together, you have a better imagination than I do.
Have you seen any strange or unusual business combinations in your town or on your travels?
~ Lucy