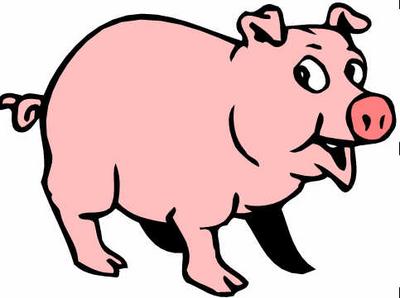 I'm sure that we could all use (would all benefit from) a little joke. A standard (common) form of a joke begins with the question, "What's the difference between…" Here's a joke I found on the Internet that uses this formula:
What's the difference between men and pigs?
Pigs don't turn into (become) pigs after they drink too much.
The key to this joke is that the word "pig" is both an animal and a term we use for a man who behaves very badly or crudely, especially toward women. If a man drinks too much, he can sometimes begin to act badly, especially toward women.
Here's another one:
What's the difference between one yard and two yards?
A fence.
Yard can refer to the area outside of your house, usually with grass. Yard is also a unit of measurement equal to 36 inches (or 91.44 centimeters for the rest of the world). When you first read the question, you think that the person is asking about the unit of measurement, but the answer is about the area around your house. A fence separates the yards of neighbors, and so creates two separate yards.
Are jokes funny if they have to be explained? I don't know. You tell me!
~Jeff