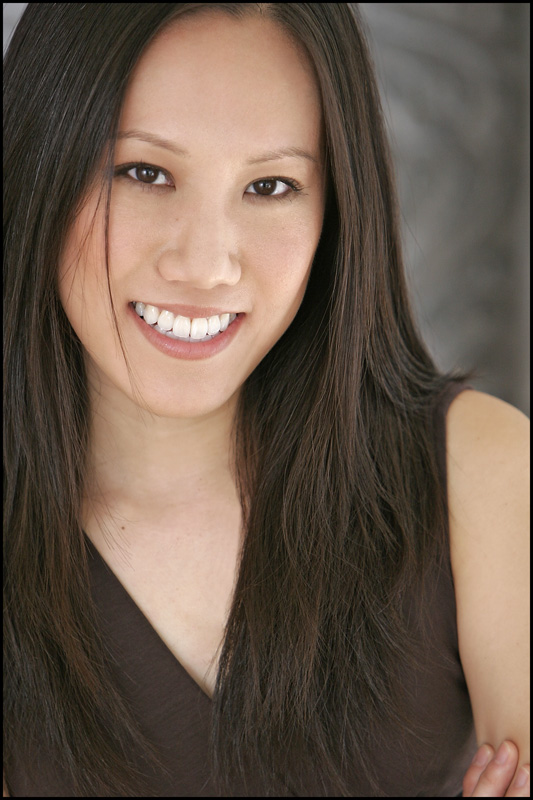 In today's English Cafe 132, Jeff interviewed Carin Chea, an actor as part of our "Ask an American" segment. Carin gave us a behind the scenes (secret or hidden information that most people don't know) look at what it's like to be an actor in Los Angeles.
Carin mentioned that one thing an actor needs to have is a headshot, a photograph of one's head and shoulders, to submit when applying for an acting job. Carin was nice enough to give us a copy of her headshot, so you can put a face to a voice (see what someone looks like after hearing their voice).
When Carin was in the studio (where we record our podcasts), she said she had thought about getting her hair cut short, but that if she did, she would have to get new headshots taken. I guess that's an occupational hazard of being an actor. An occupational hazard is something that is a drawback, or unfortunately part, of one's job. You have to think twice (to think carefully before deciding) about changing your appearance!
Carin has been in films, television shows, theater productions (shows), commercials, and many other things. Thanks, Carin, for telling us about life as an actor in L.A.!
~ Lucy