HOME > BLOG > Using English at Work: ESLPod's New Business English Course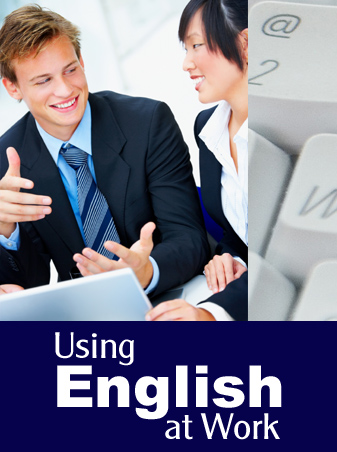 There is now a new business English course in our ESL Podcast Store called Using English at Work. This course is designed to teach you basic business English vocabulary related to everyday activities at work, from arriving in the morning to leaving at the end of the workday. This is a 10 lesson course, with explanations by Jeff and the stories read by another native speaker, so you have a chance to hear other voices as well.
If you are interested in improving your business English, take a look at the fuller description here. We hope you enjoy it!
~Jeff, Lucy, and the ESL Podcast Team