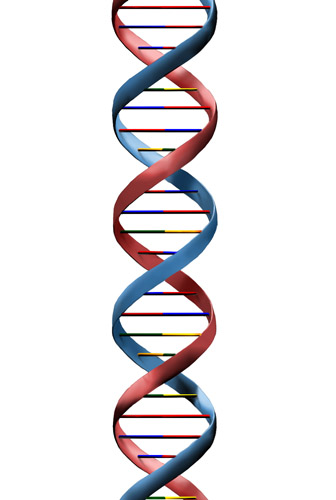 Many students of English choose an "English" name for themselves when they begin to study English. These names are often used in professional settings as well. As far as I know, no one has actually studied how people go about choosing their names, and what reasons they may give. Have you chosen an English-sounding first name? If so, how did you chose it and why?
I was reminded of this issue when I read a recent article in the New York Times, "In U.S. Name Count, Garcias Catching up with the Jones." It gave the most popular last names in the United States, according to the U.S. Census Bureau (the U.S. government office which counts people and studies the demographics or characteristics of people in the U.S.). The U.S. is often called a "country of immigrants," and the last names we have are in some ways related to our immigration history. As immigration changes, the popularity of certain last names shift (change in position) over time.
Here are top ten most popular last names in the U.S. as of (at the time, at this point) 2000, in order:
Smith
Johnson
Williams
Brown
Jones
Miller
Davis
Garcia
Rodriguez
Wilson
Most of these names have been popular for a century or more in the U.S., and reflect our British heritage (history). But notice that Garcia is #8, and Rodriguez #9. These are popular last names in many Spanish-speaking countries. The U.S. has seen a dramatic (large) increase in Latino Americans, people from countries such as Mexico. The names increasing in popularity the most are Latino/Hispanic names, which reflects our changing population.
If you want to know if your last name is among the 5,000 most popular names in the U.S., go to the New York Times website and search for your last name. Unfortunately, neither McQuillan nor Tse are among the Top 5,000. Maybe next year!
The title of this article a little joke related to a popular expression in English, "keeping up with the Joneses." To keep up with means to stay in the same position, not to fall behind or get behind in rank or importance as someone else. If you have one student who walks very slowly, the teacher may tell her to "keep up with" the rest of the class. Because Jones has always been such a popular name in the U.S., it is used here to mean your neighbor or someone you know who may have more money or possessions than you (a bigger house, a better car, etc.). Some people worry about trying to be as rich or as powerful as the people around them. The headline, then, says that the (name) Garcia is "catching up" (approaching in popularity) or keeping up with the (name) Jones in terms of popular last names.
~Jeff