HOME > BLOG > Multiscreening and Me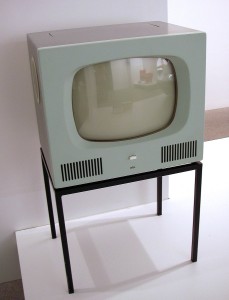 BusinessWeek magazine had an article recently about people who surf the Internet while watching television at the same time.  About one out of every ten TV watchers are simultaneously (at the same time) looking at their computers, trying to do two things at the same time.  Multiscreening (watching more than one screen at a time) is just one part of a more general trend of people multitasking (doing more than one thing at once).  Some people think that with all of the new technology now available to us, people are multitasking now more than ever.  I admit that I "multiscreen" probably about once a week, especially if it is a TV show that isn't too demanding (doesn't require a lot of concentration), such as a reality show or a sports game.
Many psychologists think that multitasking is a bad idea, however, since we are not able to fully concentrate on two things at once, and so do both things badly.  But I suppose that with tasks such as TV watching and web surfing, it doesn't matter too much if we aren't concentrating very hard – especially if you are reading my blog posts while watching The Simpsons, for example.
~Jeff