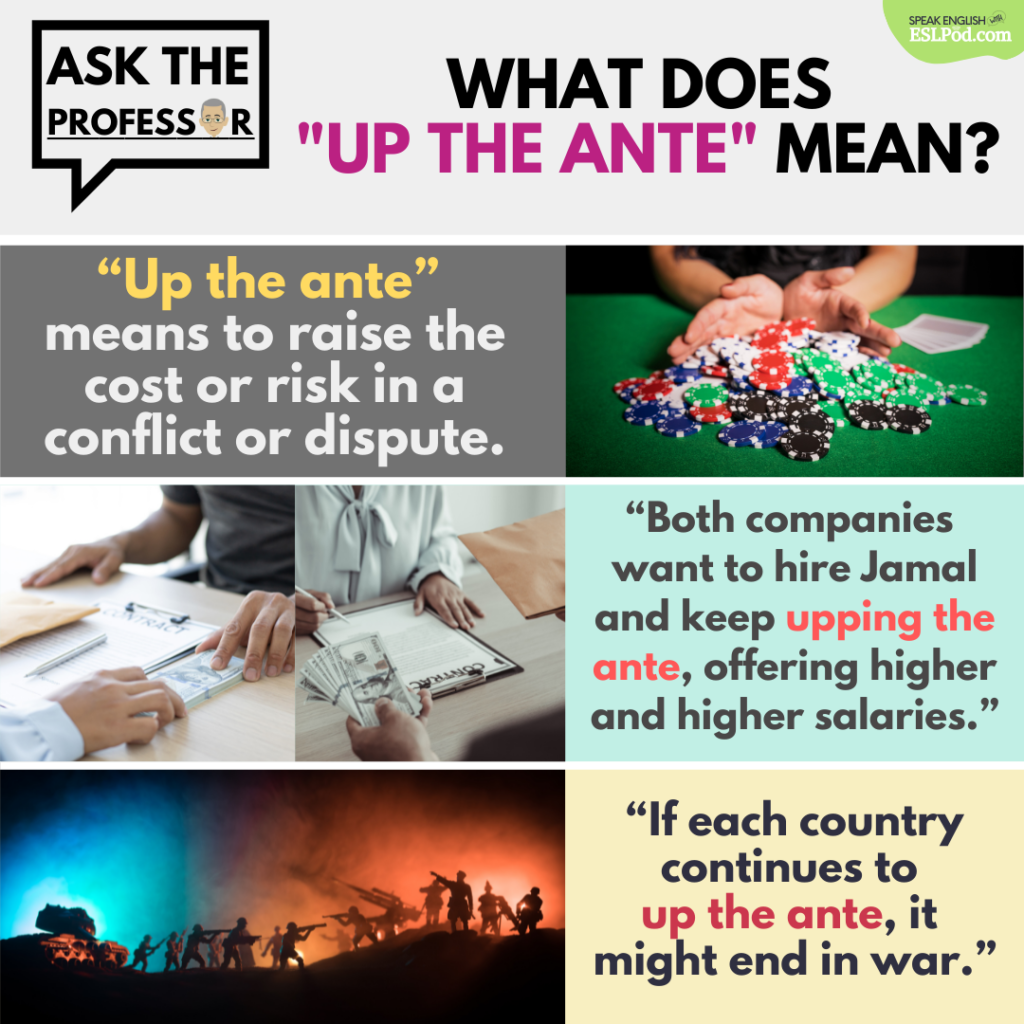 WHAT DOES "UP THE ANTE" MEAN?
Looking for an easy, convenient way to improve your English?
Choose from more than 1800 daily and cultural English lessons with our Unlimited English Membership. Listen to as many lessons as you want each month on dozens of different topics.
Get more information here.
We also have a subscription on Apple Podcasts. Get more information here.
~Jeff
P.S. Like this short English lesson? Get a FREE sample lesson (no money needed) – SIGN UP BELOW!
Just fill out the form below and we'll send a FREE lesson to try!
We hate spam, too! We will never sell, rent, or give your information to anyone – ever!
What Will I Learn in My Free Lesson?
Here is just a small part of what you're going to learn in this free lesson:
What "take a rain check" means and how to use it in a conversation . . .
The difference between a "recluse" and a "busybody" . . .
Why "to fend OFF" means something from "to fend FOR" . . .
What it means to "take a rain check," "keep to yourself," and "to appoint (someone)" . . .
What a social secretary is . . .
The best way to use "to sort out" and "to turn down" . . .
How to use phrasal verbs like "to settle in" and "to settle down" (they're not the same!) . . .