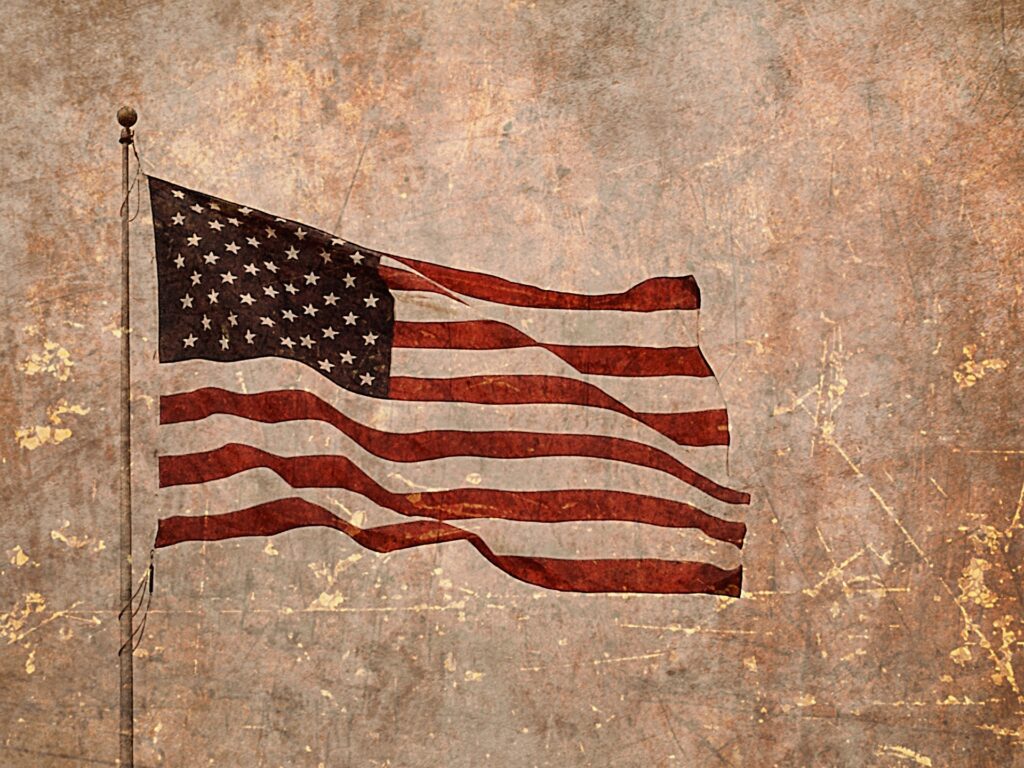 This Sunday, June 14th, is a national holiday (celebration) that even many Americans forget about: Flag Day.
Unlike holidays such as the Fourth of July (Independence Day), Thanksgiving, or Christmas, on which most Americans get the day off of work, Flag Day is typically just a "regular" day of work.
Flag Day marks (honors; remembers) the day when Congress adopted (approved) the stars and stripes (lines) for the new United States flag.
It was John Adams, a leader of the American Revolution against England and our second president, who proposed (recommended) on June 14, 1777, that the flag have thirteen red and white stripes to represent the 13 original American colonies.
He also proposed that there be one white star for each state placed in a blue box located on the corner of the flag.
So the original flag had 13 stars and 13 stripes. A nickname of the U.S. flag is in fact "the Stars and Stripes."
As the United States grew, more states were added to the country, so more stars were added to the flag's blue box. But the number of stripes remained the same (13), to remember the first 13 colonies/states at the beginning of our history.
Over the years, the flag has been "updated" or changed 27 times. The last time was on July 4, 1960, changing from 48 stars to 50 (Alaska and Hawai'i became states in 1959).
President Woodrow Wilson decided to honor the flag by officially proclaiming (announcing) June 14th as Flag Day back in 1916. It was a day to celebrate the flag, fly it, and for some towns, to have a parade.
In recent years, there have been fewer celebrations of Flag Day. And there have been many controversies (topics people disagree about) over the flag, especially when used as a symbol of protest against the U.S. government.
Despite these disagreements, I think most Americans still honor (respect) the flag as a symbol of the good things in our history, while recognizing that not every element of America's past or present is positive.
On Flag Day, many Americans think especially of the men and women who fought and died for their country.
I think of my father, who fought for the freedom of Europe during World War II.
The "Stars and Stripes" is still a symbol of their hope and sacrifice over the past two centuries.
~Jeff
P.S. Like this short English lesson? Get a FREE sample lesson (no money needed) – SIGN UP BELOW!
Just fill out the form below and we'll send a FREE lesson to try!
We hate spam, too! We will never sell, rent, or give your information to anyone – ever!
What Will I Learn in My Free Lesson?
Here is just a small part of what you're going to learn in this free lesson:
What "take a rain check" means and how to use it in a conversation . . .
The difference between a "recluse" and a "busybody" . . .
Why "to fend OFF" means something from "to fend FOR" . . .
What it means to "take a rain check," "keep to yourself," and "to appoint (someone)" . . .
What a social secretary is . . .
The best way to use "to sort out" and "to turn down" . . .
How to use phrasal verbs like "to settle in" and "to settle down" (they're not the same!) . . .