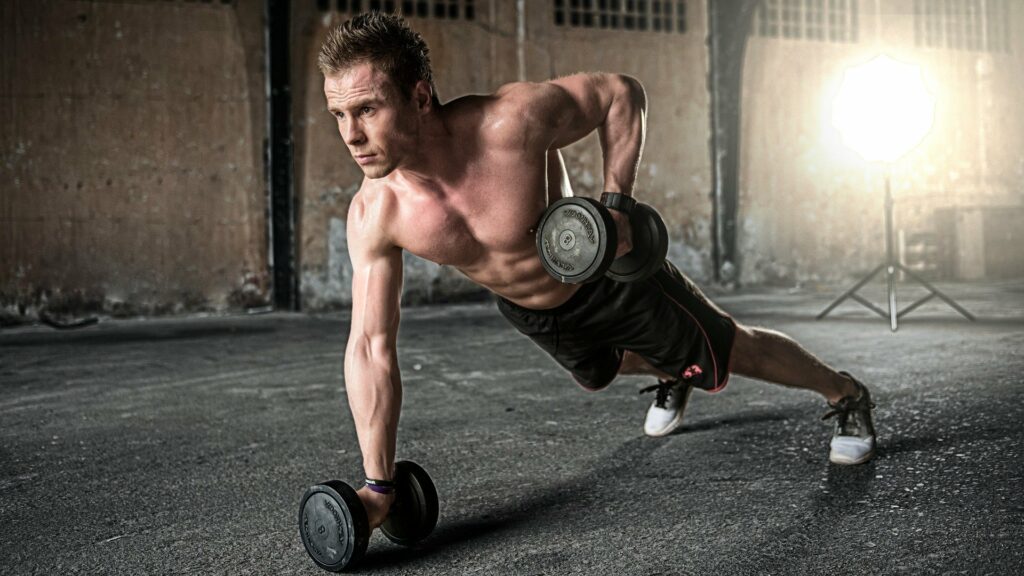 Many of us are feeling stress right now because of the coronavirus (COVID-19). Stress is feeling worried, nervous, and anxious about something.
Aside from the obvious threat of the coronavirus itself, perhaps you're feeling stressed because your spouse (husband or wife) or children are home with you 24/7 (all the time; 24 hours/7 days a week).
Or perhaps you feel cooped up (forced to be inside).
Maybe, like me, you're tired of (no longer want) your own cooking.
A lot of people are turning to (deciding to do) exercise to reduce or lower stress.
Here in Los Angeles, gyms (fitness centers) are closed and community sports teams aren't playing. But some people are still going jogging (running slowly and for a long distance), while maintaining (keeping) social distancing (staying away from other people).
A lot of people, however, are exercising at home.
If you look at popular online stores like Amazon.com, you'll see that a lot of at-home gym equipment is sold out (there's no more to sell) or temporarily unavailable.
I'm a member of a gym, but it's closed right now. Instead, I've been trying to exercise by using some old gym equipment in a make-shift (temporary and not perfect) gym in my garage.
I've been trying to do weightlifting (lifting heavy objects to build strength) without the proper dumbbells (a short bar with weights on each end that you hold, one in each hand) and barbells (a long bar with flat, round weights attached to the ends).
It's been only a mild (small) success. But I'm very lucky that I'm healthy enough to even exercise at all.
Maybe the best way to relieve (lessen) your stress is to just focus on improving your English?
Learn how we talk about stress in English by taking a look at Daily English 319: Being Under Stress.
And learn the difference between the terms "stress" and "pressure" in Culture English 239.
Stay healthy!
Jeff
Photo: Yes, that's me exercising, obviously (not).