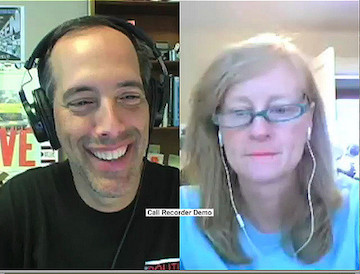 Few of my students had trouble with the first part of the assignment (work given to students):
Identify a kind of person you don't like or makes you uncomfortable and describe what it is that you don't like or makes you uncomfortable.
Everyone had trouble with part two:
Find someone like that. Spend some time with them – take them to lunch or have coffee with them – and talk to them for at least 20-30 minutes. Learn as much as you can about them.
The third part was always the best:
Look at your answer to part one, then write about what, if anything, changed.
Something always did. And when we talked about it in class, we discovered quickly that talking – and more importantly, listening – to someone can change ideas about other people that we had believed, often for many years.
During last year's election campaign (political activity before a vote), reporter Yvonne Leow felt that too few people were talking – or listening – to each other. She believed that many people forgot that "we're all humans at the end of the day trying to understand each other" and did nothing about it. That's why she started the Hello Project.
Leow is a second-generation American – her mother was born in Cambodia – and the two of them have often had trouble understanding each other. Their relationship began to improve when they sat down to talk about themselves – Leow calls it storytelling. Her mother grew up in Cambodia, she in the U.S. They had had different experiences while growing up and, as a result, looked at life differently.
Leow wanted the Hello Project to help people connect with each other and to share their stories, like she and her mother had. In her invitation she wrote, "We know our country is divided, and we want to see if individual conversations can help" make a difference. We want to encourage "understanding, not necessarily agreement and . . . learn from each other."
More than 100 people signed up to talk. One of them, a reporter from Washington, D.C., talked to a retired school teacher in Phoenix, AZ. Their backgrounds, their lives, and their hopes and fears were very different. But after they finished talking, they shared their email address and agreed to become pen pals (people who write each other). Others had similar experiences.
Leow is hoping to continue the Hello Project. She writes that we as people and the world we live in are complex (difficult to understand) and asks if we can accept and respect each other for that. The Hello Project's answer seems to be, "Yes!" Especially if we continue to talk to each other.
~ Warren Ediger – ESL tutor/coach and creator of the Successful English website.
Photo by Steve Garfield used under Creative Commons license