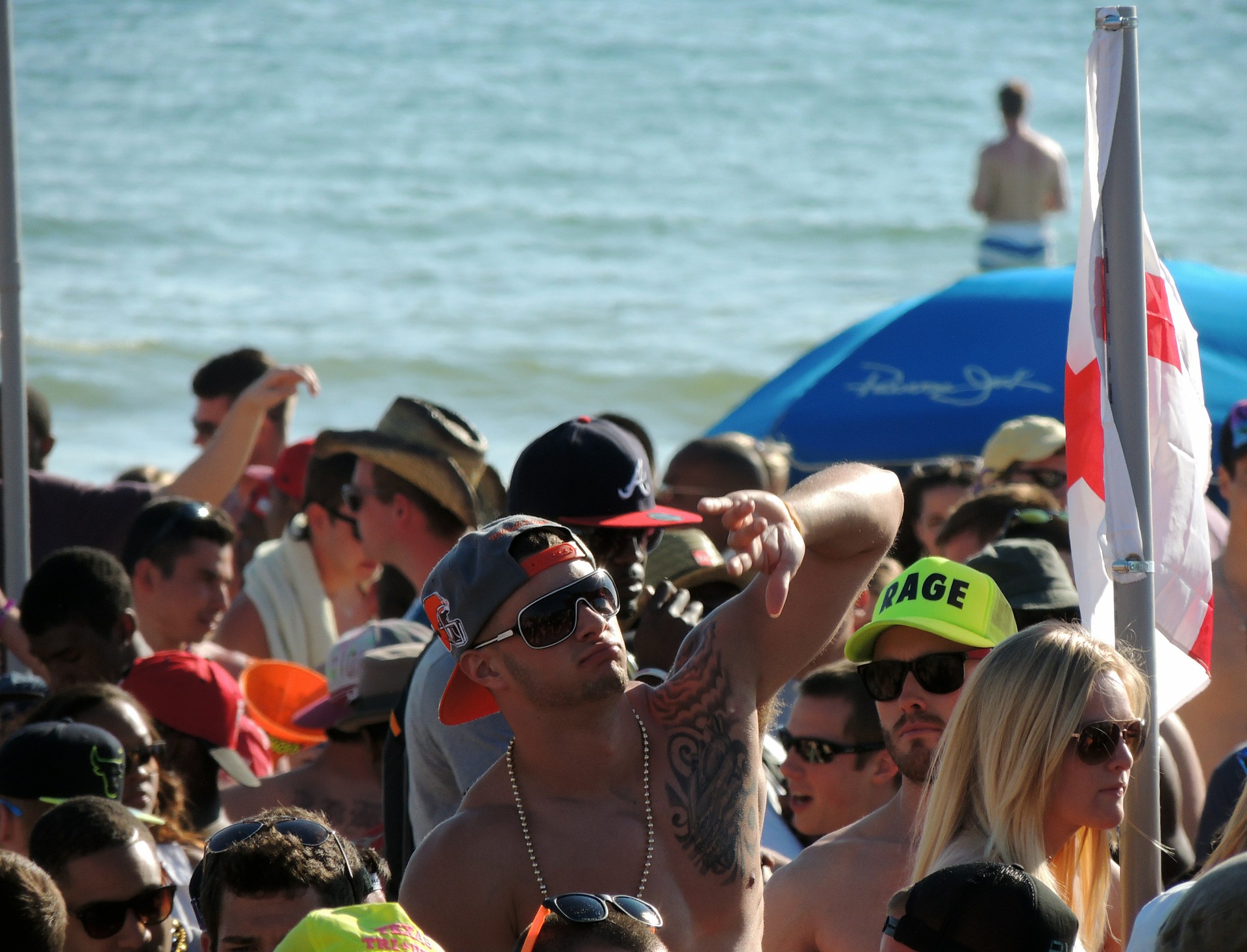 Spring is here, and in the next few weeks U.S. students will be getting one week of vacation from elementary (kindergarten to 5th grade) and secondary schools (middle school/junior high school and high school), and from colleges and universities.
For students, especially college students, spring break is a time to go on vacation with friends and to go to a lot of parties. Whether you're partying for spring break, attending a friend's birthday party, or going to a more formal gathering (social meeting), you might find these terms useful to talk about parties and the people who attend them.
Americans have many terms to talk about party-goers (people who go to parties). A guest of honor is the person for whom a party is held (organized and hosted). For example, at a birthday party, the person who is celebrating a birthday is the guest of honor. At a graduation party, the person who has completed his or her studies is the guest of honor. Often there are VIPs (an acronym for "very important people") at a party. If your boss comes to a party, then he or she might be a VIP even if he or she isn't the guest of honor.
Sometimes people come to a party without an invitation (a request to attend or go to an event). These people are called party crashers. In American movies, you sometimes see parties on college campuses (the buildings and land belonging to a college/university,) which are ruined by party crashers who drink too much alcohol and damage the home where the party is being held.
A party pooper is an informal term for a person who isn't very much fun at a party–or any social event. A party pooper is someone who is sad or depressed and makes it difficult or impossible for other people to have fun. Often a party pooper is a person who doesn't want to do what everyone else wants to do.
The opposite of a party pooper is a party animal or the life of the party. The term party animal isn't used very often today, but you still hear people use it jokingly to refer to a person who really enjoys going to parties and has a lot of fun, often getting too wild (out of control). The life of the party is simply someone who makes the party more fun and is often the center of attention (the person other people notice because he or she is interesting).
Finally, some people who go to parties are known as wallflowers. A wallflower is a very quiet and shy person who doesn't enjoy talking to other people and sits quietly somewhere and is not noticed. This is especially true at dances, where wallflowers sit and watch everyone else dance, but are too timid (shy) to dance themselves.
So the next time you throw (have) a party, let's hope you don't get any party crashers or party animals attending the party and upsetting the VIPs or the guest of honor (but don't forget to invite me!).
~ Jeff
* This post was adapted from "Culture Note" from Daily English 338. To see the rest of the Learning Guide, including a Glossary, Sample Sentences, Comprehension Questions, a Complete Transcript of the entire lesson and more, become a Select English Member.