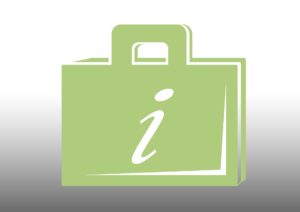 We want to let you know of some big changes to ESLPod.com. We have completely redesigned (changed the look and function of) our website. We have also changed how you can listen and read our lessons.
WHAT ARE THE CHANGES?
We are very excited to be launching (starting) our new Select English Membership. We designed the new Select English Membership to be an even better way for you to listen and learn.
As a Select English Member:
You can choose any of our 1800+ lessons.
Each lesson you choose comes with MP3 audio and PDF Learning Guide files you can download to listen and read anywhere.
You can choose from regular podcasts (now called "Daily English" lessons) and English Café episodes (now called "Cultural English" lessons).
The choice is yours: You pick only the lessons you want and only on the topics you need.
Get more information about the Select English Membership.
BASIC AND PREMIUM MEMBERS:  Don't worry!  If you like your membership, you can keep it! The main difference will be a new way of downloading your audio and PDF files. To get detail instructions, go to "How to Log In and Download Basic and Premium Learning Guides."
Have more questions? See our new Frequently Asked Questions page for more details, including questions and answers in 11 different languages. Get help with:
How to Sign Up for a Select English Membership
How to Find and Download Select English Lessons
How to Download Files for English Collections + Special Courses
How to Log In and Download Basic and Premium Learning Guides
WHY DID WE MAKE CHANGES?
We made these changes so that we can still make our lessons available to everyone at a low price.
Please keep in mind that:
ESLPod.com began over 11 years ago. Since we began offering Basic and Premium Memberships, we have never raised (increased) our prices. At the same time, the number of lessons Premium Members have access to has gone from a few dozen to over 1800. During the same period, our production costs (cost of making podcasts/lessons) have gone up 670%.
ESLPod.com does not have any advertising on its website, audio lessons, or blog so that you can listen and read without being bothered by ads.
ESLPod.com does not receive any money from the government or from any other source. We are supported solely (only; completely) through your memberships and donations.
Neither ESLPod.com nor Jeff (nor Lucy) have ever been paid for endorsements (getting a fee for saying they like or use a product or service) or promotions (activities to increase sales).
ESLPod.com has never accepted money by partnering with larger companies or organizations that wanted access to our listeners and users. We have never sold our email lists.
We have kept our independence because we wanted the freedom to create the best lessons we could for our listeners. If we had advertisers, sponsors, or partnerships, we would not have complete freedom to do what we know is right and best for the English learners who visit our website and listen to our lessons.
This is why we need listeners like you to become Select English Members. With your membership and your support, we can continue to make our lessons available to everyone at a low price.
Thank you for your understanding and your support. ESLPod.com would not exist (be here; be alive) without your generous help.
~ Jeff McQuillan + Lucy Tse
(1) If you are a Basic or Premium Member, you should have received an email from us already explaining our changes, with a limited time special offer that will give you a low price on our new Select English Membership. If you did not get that email, please email us at eslpod@eslpod.com.
(2) We will not be using our iTunes or podcast feed for the audio files for Basic and Premium Memberships. We will still have sample lessons on our iTunes podcast, however.
(3) The new Select English Membership gives you the most for your money, but you can also buy lessons without becoming a member – see our English Collections option.