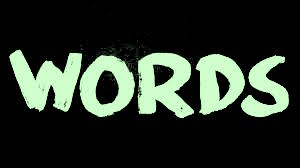 Words come and go.
Most words come into English – and other languages – rather quietly. One person uses a new word, then two, then a few. And when a large enough number of people use a word often enough in the same way, dictionary makers notice, and add it to their dictionaries. Early in 2015 one dictionary, the Merriam-Webster dictionary published a list of "Words We're Watching." One of the words on that list was "athleisure" – casual clothing, like hoodies and yoga pants, for exercising and for doing almost everything else. Athleisure didn't get into (wasn't part of) the Merriam-Webster in 2015, but it did in 2016.
You will find many new words labeled (described) as "informal" English or "slang." Informal English is used in relaxed, friendly situations – like speaking, texting, and writing emails. Athleisure is an informal word.
Slang usually comes and goes. It begins with a particular group of people – like teenagers or surfers – as a kind of "inside" language for the group. Other people may pick up a few slang words and use them, but it is mostly what we might call "group-talk."
Some informal words eventually (after a period of time) become part of standard English. Standard English is the "main" part of the language, in the sense that it's understood and used in the same way by most people when speaking and writing. It is used in both formal and informal situations and is acceptable wherever English is used.
Some slang becomes part of informal English. "Grass," used for marijuana, began as slang with marijuana users and is now used informally by many people. So is "bro," used for brother or friend. But we probably wouldn't use either grass or bro in a formal situation.
While some words come into English, others go out. They don't actually disappear. But when enough people stop using a word very often, or if they stop using a particular meaning of a word, dictionaries label it as "outdated" or "archaic" – meaning old or old-fashioned.
A good example of an outdated word is "buck." Buck used to refer to a fashionable and daring (new or unusual in a way that might shock people) young man. Today we'd probably call him a hipster. An example of an everyday word with an outdated meaning is "gentle." It used to mean someone who was a member of the highest social class – the original idea of "gentleman." Today we use gentle – and gentleman – to describe someone who is kind and careful how they do things and treat people.
The U.S. Congress recently found a new way to get rid of a group of words: it voted them out, or said they couldn't be used in future government documents. These words, used to identify groups of people that live in the U.S., are considered offensive (insulting, upsetting) and filled with negative feelings or memories for the people they refer to. Many of these words are already labeled both "outdated" and "offensive" in dictionaries.
In the future, federal government documents must use the term African Americans instead of "Negroes," Asian Americans instead of "Orientals," Hispanics instead of "Spanish-speakers," Native Americans instead of "Indians," and Alaska Natives instead of "Eskimos" or "Aleuts." They will also use Native Hawaiians and Pacific Islanders.
Many – perhaps most – Americans had already been using the new words as a way to show respect for these groups of people. And I know that many government documents have already been changed. But now it's official (the government says it must be done).
~ Warren Ediger – ESL coach/tutor and creator of the Successful English website.
Photo edited from an image found at I.ytimg.com.