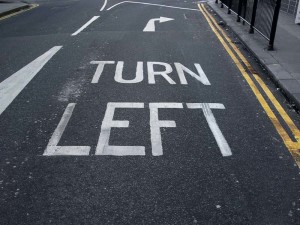 Humor (being funny or amusing) is sometimes difficult to define and to understand. What you may find funny, I may not and vice versa (the reverse is true). A group of Canadian researchers, however, may have an explanation for why we find some words funny and other words not.
A psychologist (scientist studying the mind and how it works) named Chris Westbury was actually studying a condition called "aphasia," problems with speech due to brain damage, when he observed something interesting. He found that each time the subjects (research participants) saw the word "snunkoople," they thought it was funny. "Snunkoople" is not a real word. It is a nonsense word, or a made up (not real) word with no meaning. This got him thinking. Why are some nonsense words funny while others are not?
He and a group of researchers at the University of Alberta set out (planned and began) to find out. They showed people in this new study pairs of nonsense words and asked people which was funnier, the one on the left or the one on the right. Here are a few of these pairs of words:
Quingel or Heashes
Prousup or Mestins
Finglam or Cortsio
Witypro or Octeste
If you're like the people in the study, you would say that the first word in each pair is funnier. Why? The researchers believe the answer is in something called "entropy," a term they borrowed from other fields, including physics (the field of science concerned with matter (physical substance) and energy). Entropy, as they define it in this context (situation), relates to how much disorder (confusion) there is in a word. In other words, if a word looks like it could be a real word or is similar to real words, there is less disorder, less entropy. If the words are not similar, not expected, or strange-looking, there is more disorder or entropy and people think they're funnier.
This is not a new idea. In the 19th century, German philosopher Arthur Schopenhauer proposed that things are funny to us when expectations (what we think will happen) are violated (failed to meet expectations). That's why 20 clowns climbing out of a very small car may be funny to us, or you may laugh when Jeff sings like Celine Dion.
Sometimes it's hard to see the daily applications (usefulness) of research, but not in this case. Not only does this general idea help us understand the brilliance (great talent and intelligence) of Jeff's humor, but it may also save us some embarrassment. You may not want to name your child "Lnikproop" or your new product "Umhwegeegi."
~ Lucy
Image Credit:  From Wikipedia