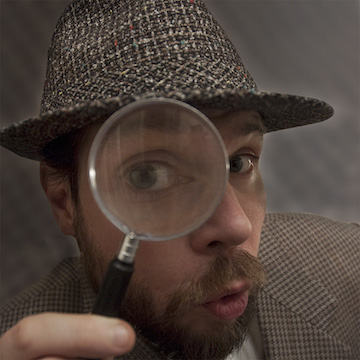 It's that week.
The end of one year and the beginning of a new year is the time when many people think about the resolutions (promises to yourself to do something) they made last year. And make new ones for next year.
The practice of looking back at what you have done and looking forward to what you could do is very old.
About 3,500 years ago Moses, one of the earliest leaders of the Israelites (Jewish people), wrote that it was important to think about how short life is and how important it is to live life wisely and well. To live life wisely meant to live life with skill (ability from learning and practice) so that the result is beautiful, like a work of art.
Socrates, a Greek philosopher (thinker; wise man) who lived almost 2,500 years ago, believed that the purpose of life was to grow as persons, to become better as we got older. Shortly before he died, he said that we must always examine (look carefully at) our lives to make sure that we are becoming the best we can be.
Tim Urban is neither Moses nor Socrates. He's an American blogger (someone who writes a blog on the Internet). But he thinks a lot about life and looks for ways to visualize (make a picture of) our lifetimes (the period of time we are alive) to help us think about them.
I first learned about Urban a couple of years ago when I saw his visualization of The Life of a Typical American. It shows the periods (lengths of time with a beginning and end) of life, like when we go to school, of most Americans and the important events in their lives.
Recently, though, he looked at the end of life and how much time we have left to do different things. Some of his results are fun, some are thought-provoking (make you think). Here are a few of them.
Urban is 34 years old. He says that he eats about one pizza every month. If lives to be 90, he'll eat almost 700 more pizzas: (90 years – 34 years) x 12 pizzas (1 per month for 12 months) = 672 pizzas.
If you're 34 years old, there have been 8 U.S. presidential elections during your lifetime. If you live to be 90, you'll see 14 more: (90 years – 34 years) / 4 (1 election every 4 years) = 14 more elections.
Urban made me think when he wrote about how much time we have left with the important people in our lives – like our parents. If your parents are 60 years old, and you see them 10 days a year, you will spend 300 more days with them if they live until 90, 30 more  years. That's less than you saw them in one year when you were young and living at home. That's thought-provoking.
How could you use Urban's ideas to think about your life? Would it change anything that you do in the new year?
Happy New Year to all of you!
~ Warren Ediger – ESL coach/tutor and creator of the Successful English web site.
Photo by pauarian used under Creative Commons license.