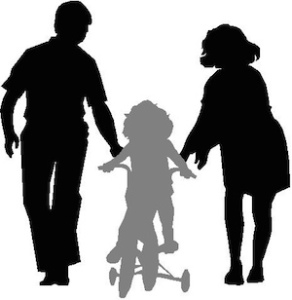 Sylvia had always dreamed about being a mother. She was 49 years old and thought her dream would never come true when she received a phone call. Would she be willing (say yes), the caller asked, to take care of four children? The children had been neglected (not taken care of) by their mother. As a result, they had been missing school and sleeping on the streets or with other homeless people.
The children had been moving from home to home for more than a year because no one wanted to take care of all four of them together. Sylvia agreed to become a foster parent (someone who takes someone else's child into their family without becoming their legal parent) for the three girls and one boy. "I went from zero to four overnight," she said. "It was a big change. But what else could I do? Those children needed me."
Foster children are minor (younger than 18) children who are taken care of by foster parents. Some are placed in foster care voluntarily (without someone saying they have to) because their parents can't take care of them. Others are taken from their parents and placed in foster homes because they are in danger of physical or psychological abuse (cruel or violent treatment).
Often grandparents or other relatives (family members) become foster parents for needy children. But frequently people who are not part of the child's family become the foster parents and take care of these children. Usually children are placed in foster homes by the government or a social-service agency (an organization that helps people with special needs).
Many children are placed in foster care for a while and then adopted (to take someone else's child into your home and become the child's legal parent). This process usually takes about four years. More than 100,000 foster children in the U.S. are waiting for a family to adopt them, and about 50,000 are adopted every year.
The idea for foster care in the U.S. began about 150 years ago with Charles Brace in New York City. Brace was concerned about homeless and neglected children who were living in the streets and slums (areas in very bad condition) of New York. From 1853 to about 1890, he found families to take care of more than 120,000 of these children.
For Sylvia, becoming a foster mother wasn't the end of her story. Last summer, the children's mother was killed. And a few months later, Sylvia officially adopted Rebecca, Giovanni, Olivia, and Mary as her own children. "This love is different from anything I've experienced," Sylvia said. "I really feel now that my life is complete (as great as it can possibly be)." Her dream of becoming a mother had come true.
~ Warren Ediger – ESL coach/tutor and creator of the Successful English web site.
Credit: Sylvia's story is adapted from a story by Sandy Banks in the Los Angeles Times.
Photo by publik15 used under Creative Commons license.