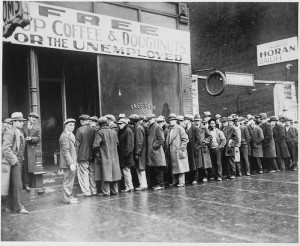 There are many laws in the U.S. that are intended to (have the purpose of) protect workers (people with a job). But there are also laws to protect people who are applying for (asking for; trying to get) jobs, including questions that employers (companies) cannot ask you during an interview.
Here are nine topics a U.S. employer cannot ask you about during an interview or on an application (and that you should not answer if they do!):
Race (the racial group you belong to) or Color (the color of your skin)
Ethnicity (the ethnic group you belong to)
Sex (whether you are male or female)
Religion
National origin (the country you are from)
Birthplace (the place where you were born)
Age (as long as you are old enough to work legally)
Disability (a physical or mental condition that limits someone's activity), as long as you can do the work required
Marital/family status (whether someone is married or single, or has children)
But one question that most employers can ask is, "Have you ever been convicted of a crime?," meaning "Have you ever been found guilty of breaking the law or doing something not allowed by law?"
Notice this question is not asking if you have been arrested by the police (accused of a crime or suspected of a crime), but rather, if you have been found guilty (a judge and/or jury has said that you did the crime) and punished for a crime.
While this question about having been convicted of a crime is common, some U.S. states have decided recently to outlaw it (make it illegal).
Hawaii, Massachusetts, and Minnesota have made it illegal to ask applicants this question. Proponents (people in favor) of outlawing this question say that people who get out of prison can't get a fair chance to go straight (no longer do illegal things) because they can't get past this first screening (an activity to identify something, often to eliminate it) found on job applications and in interviews.
Many convicts (people who are in prison) get job training while they are incarcerated (held in prison) and plan to go straight when they leave prison, and getting a legitimate (real) job is the first important step. Even in most states that have outlawed this question, employers can often get information on an applicant's criminal record (official listing of his or her arrests and convictions (crimes they have been found guilty of)) later, before hiring them.
Opponents (people against) say that that's too late. Small businesses, for example, that only have five or 10 employees, may need someone to start work immediately and can't afford (do not have the money for) a long hiring process.
How many people are affected by this question? It turns out that's a difficult question to answer, in part because there are two issues here: (1) the question about criminal convictions, and (2) your criminal record that employers can find information about by doing a criminal background check. These two issues are often confused when people talk about changing the employment laws.
For example, one government official (employee; representative) stated back in 2011 that 92 million Americans have a "criminal record." That sounds like a lot — nearly a third of Americans!
But it does not mean 92 million people have been convicted of a crime. That's because if you are arrested, that arrest may show up (appear) on a criminal background check even if you have not been convicted (it can here in California, for example). So while an employer would see your arrest if it runs a criminal background check, you would still answer "no" to the question about being convicted of a crime.
In addition, that 92 million number comes from adding up the number of people with criminal records in each of the 50 states; those with a record in more than one state are counted twice (or three or four times, possibly). Since the U.S. does not have a good federal (national) system of counting the number of criminals we have, we don't really know the how many Americans are affected even by criminal record checks, although some proponents of changing the laws have given the media an estimate — questionable, in my opinion — of 65 to 70 million. (This information page from a proponent's website even states that "1 in 4 adults in the U.S. has a conviction history (emphasis added)," which is not what the government data say.)
Are there laws where you live restricting (limiting) the types of questions an employer can ask job applicants? Do you think there should be such laws?
– Jeff