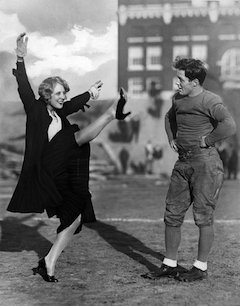 If you walk down two flights (a set of steps between one floor and the next) of stairs to the basement of an office building near Times Square and through some heavy metal doors, you'll enter a place people rarely see – the morgue of the New York Times.
"Lively" (full of life) isn't a word you'd usually associate (connect) with "morgue." Usually a morgue is a building or room in a hospital where bodies are kept until they are buried.
In the newspaper business, a morgue is something quite different. A newspaper morgue is an archive – a historical collection of photographs and information. Jeff Roth, who is the Times' "morgue keeper," called their morgue a "living, breathing thing" in an interview with National Public Radio (NPR). The photos and other documents in the morgue are used for historical stories and when writing obituaries – short biographies (story of a person's life) that are written when someone dies.
The Times' morgue is very large. In fact, huge (extremely large; enormous) would be an even better word to describe it. According to The Lively Morgue web site, the photos and other information fill 4,000 drawers. If you count all the forms (kinds) of traditional photographs, there are at least 10 million. To that you can add 13,500 DVDs, each containing about 5 gigabytes worth of images. If you have trouble wrapping your head around (understanding) all those numbers, think about it like this: If the Times published 10 of the traditional photos every weekday (Monday through Friday), it would take until the year 3935 to publish all of them.
A little more than two years ago, the Times created The Lively Morgue web site to begin to make it possible for people to see – and buy – their photographs and to share in the life and history of New York and the United States as well as in major events in world history.
Every month the Times chooses a group of photos at random (without plan or pattern) to add to The Lively Morgue web site. The most recent photos are on the home page, and you can find all the photos they have published on the archive page. When you click on a photo, you will be shown the back of the photo with a description and information about how it was used when it appeared in the Times.
Photographs like those in The Lively Morgue are great teachers. When we take time to study them, we can learn a lot about the life and history of the people and places we see in them. If you'd like to spend some time in the morgue, here is the link to The Lively Morgue home page. And here's a short video introduction to The Lively Morgue by Jeff Roth.
~ Warren Ediger – ESL coach/tutor and creator of the Successful English web site, where you'll find clear explanations and practical suggestions for better English.
Photo from The Lively Morgue.