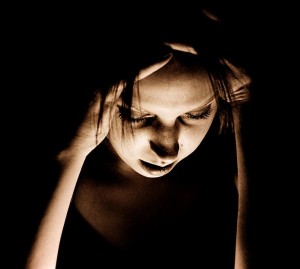 A recent research study (a carefully controlled investigation to get information and explanations) published in a journal (professional magazine of scientific information) called Psychology Science is the reason I will only be taking easy tests from now on.
A recent news report about the study said that researchers found that older people with an average age of 75 who took a memory test (a test of how much one remembers) said they felt five years older after the test.
Maybe everyone feels older after taking a memory test. No so (true). When two groups of people — one group of older adults and one group of young people in their 20's — took the memory test, only the older adults reported feeling older afterwards.
Maybe it's taking any kind of test that makes people feel older. Again, not true. When two groups of older adults took two kinds of different tests — one group taking the memory test and one group taking a vocabulary test — only the memory test group felt older afterwards.
Why?
The researchers say that it's because the test highlights (gives attention to) one of people's greatest fears about aging (getting older): losing their memory. In a related study, when people were told that they did well on a strength test (test of how strong someone is), they not only felt younger, but did better on future strength tests.
The implications (what should be done based on this information) are clear. If you feel you're getting old, only take easy tests. That may sound silly (not smart or wise), but the researchers themselves point out that older adults are good at vocabulary tests and puzzles, often acing (do very well at) these types of tests or activities. This may be because an older person's life experience can be brought to bear (used to get results) on these kinds of challenges.
Do you have any concerns about getting older? Is losing your memory one of those concerns?
– Lucy
Photo Credit:  Migraine from Wikipedia