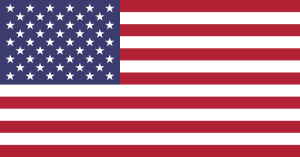 In the late '90s, there was a popular comedy show host who would ask his celebrity (famous) guests (people invited to appear on the show) five questions at the end of his show. The questions were usually funny or related somehow to the guests' lives.
In that same spirit (with that similar idea), I am going to ask you five questions about American life. Of course, I'm not a comedy host and none of us are celebrities, but we can still see how we do and perhaps learn a little in the process (as we are doing it).
1. Which U.S. city has the highest (biggest) population?
A. Chicago, Illinois
B. Denver, Colorado
C. New York, New York
D. Los Angeles, California
2. What percentage of Americans engage in (participate in; do) community service (helping others in your area without being paid)?
A. 10%
B. 20%
C. 50%
D. 70%
3. What percentage of American baseball players were born in another country?
A. 5%
B. 12%
C. 28%
D. 39%
4. In what year was the first Thanksgiving?
A. 1492
B. 1621
C. 1776
D. 1865
5. At the end of the twentieth century, how old were most Americans when they married?
A. 18-23
B. 24-29
C. 30-35
D. 35-40
Answers:
1. C – New York City, with more than 8 million people. Los Angeles is second with 3.8 million, followed by Chicago at 2.7 million, Houston at 2.1 million, and Philadelphia at 1.5 million. Denver, Colorado has only 619,000 people, but it is the "highest" of the choices in terms of altitude (distance above sea level), at more than 5,130 feet (1,731 m).
Some people might say that Berkeley, California, has the highest population, but that is a different definition of "high" (the result of taking drugs such as marijuana).
2. C – 50%. In some families and communities, helping others who live in the local (nearby) area is considered one of your duties (obligations; requirements) as a good citizen. Community service can include anything from teaching children how to play sports to helping feed people who are without food. There is a strong tradition of private and religious community service in the U.S., in addition to opportunities to work in government-organized groups.
3. C – 28%. Over the past 30 years, more and more professional (paid) baseball players have come to play in the United States, mostly from Latin America (especially the Dominican Republic, Mexico, and Venezuela) and from Asia (Japan, Taiwan, and South Korea). In 2013, there were 241 players from 15 different countries and territories playing in Major League Baseball (the professional organization for baseball in the U.S.).
4. B – 1621. The first Thanksgiving was in Plymouth, Massachusetts. The other possible answers for this question are also years important to American history: 1492 was the year Christopher Columbus arrived in the Americas; 1776 was the beginning of the American Revolution; and 1865 was the end of the U.S. Civil War.
5. B – 24-29. Americans, like people in other countries, now get married at a later and later age. Men marry at a slightly older age (average: 28.7) than women (average: 26.5). Since I am slow in everything I do in life, I didn't marry until I was 33.
So how did you do on today's Five Questions?
~Jeff
Image Credit: Flag of the United States, Wikipedia