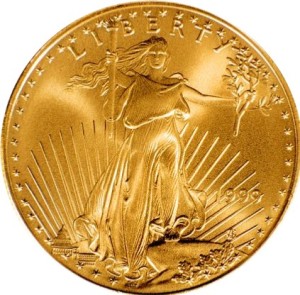 At first glance (when we first look at the situation), Walter Samaszko, Jr. did not appear to be a rich man when he died a few months ago in Carson City, Nevada. He had less than $1,200 in his bank account. He lived alone in the house where he and his mother had lived since the 1970s. He was something of a recluse (someone who doesn't talk to others, usually living alone and isolated).
After he died, people came to clean up his house. When they did, they found something amazing in his garage: a box full of gold.
More cleaners came in (entered the house to work) and started searching other parts of the house for gold. They found gold coins from Austria, Mexico, and the United States. They found gold money that dated from (from the year) the 1840s. Gold, gold, and more gold.
By the time (When) they finished, the cleaners had found close to $7,400,000 worth of gold.
Samaszko and his mother had collected gold for many, many years, keeping all of it in their house. They had very detailed records (lists) of all the gold they bought.
No one knows what Samaszko did for a living (what his job was). He lived in a small house in an average neighborhood. But most of the gold appears to have been purchased (bought) by his mother many years ago, when gold was relatively cheap. Gold in the early 1970s was only $100 per ounce; today, the price is $1,700 per ounce.
What happened to all the money? Samaszko had a first cousin (the child of one of Samaszko's aunts or uncles) living in California who works as a teacher. She will inherit (receive from someone who dies) it all.*
~Jeff
* = That's the part that will probably never happen to you.
Photo credit: Gold Eagle Coin, Wikipedia CC