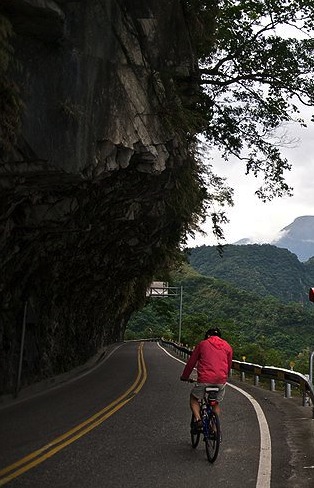 It probably goes without saying (is not necessary to say) that active people live longer than sedentary (spending a lot of time sitting down, not moving or exercising) people. Thanks to three recent research studies, we now know a little more about what and how much we need to do to live longer.
The first study followed (paid attention to) 7500 people in England for ten years. Every week the people being studied recorded (wrote down) the number of hours of activity and level of intensity (amount of energy required) for each activity – mild (using a small amount of energy), moderate, or strenuous (using a lot of energy).
Researchers found that any kind of activity increases life expectancy (length of time people are expected to live) and that more strenuous activities increase life expectancy the most.
The second study, in Denmark, followed 5100 bicycle riders for 18 years. Every week riders recorded how many hours they rode and how strenuous their rides were. Riders who rode regularly and rode harder (with more energy), lived four or five years longer than casual riders.
Finally, researchers from the National Cancer Institute (NCI) in the U.S. found that people who followed the government's recommendation – 150 minutes of moderate activity, such as brisk (full of energy) walking, per week – lived almost three-and-one-half years longer than sedentary people.
The NCI researchers also made two other interesting discoveries: first, overweight people lived longer with moderate exercise, even if they didn't lose weight; and second, people who exercise at a low level (10 minutes of walking per day) added almost two years of life expectancy. Even a little bit of activity helps!
The government's recommendation comes from the American Heart Association and the American College of Sports Medicine. They recommend at least 30 minutes of moderate activity five days per week to become and remain healthy.
But, you ask, what's a moderate activity? When you're doing a moderate activity, you'll be able to talk while you're doing the activity. If you're doing a strenuous activity, you'll only be able to say a few words before you have to take a breath. If you want to know if the activity you're doing is moderate or strenuous, try the "talk test." Stop occasionally during the activity and try to recite (say something you know) a poem or song or talk to a friend. If you can do it easily, the activity is moderate; if you're breathing too hard to do it easily, the activity is strenuous. The goal: moderate activities that are almost strenuous.
Any activity, or combination of activities, that increases your heart rate (how fast your heart beats) will help. People I know use brisk walking, jogging (to run slowly), bicycle riding, ballroom dancing, swimming, jumping rope, or hiking (a long walk in the mountains or countryside).
Which are you – active or sedentary? I try to be as active as possible. I ride my bicycle several days a week and work in my yard a lot. Both are moderate, and occasionally strenuous, activities.
Note: If you're interested, the three studies I mention are described in more detail in Can Housework Help You Live Longer?
~ Warren Ediger – English tutor/coach and creator of Successful English, where you can find practical suggestions, such as How to read more: A lover's guide, for better English.
Photo courtesy of Wikipedia Commons.