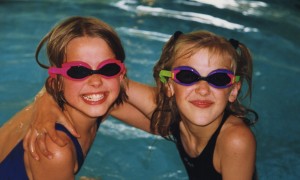 I remember clearly the thoughts running through my head (what I was thinking about) the week before beginning my first job teaching at a high school. I was terrified.
One of a high school teacher's greatest fears is losing control (not being able to keep order) of his or her classroom, with students talking loudly and behaving (acting) rudely (not nicely). Your first concern as a new teacher in almost any elementary or high school classroom is therefore discipline, the ability to control your students.
Since my father had been a teacher for more than 30 years, naturally (logically) I looked for advice (helpful suggestions) from him.
"What should I do to keep control of my classroom?" I asked.
My father looked at me with a serious face and said, "Don't smile before Christmas."
"Don't smile before Christmas" is the traditional advice given to new teachers, the idea being that you can't be nice to your students at the beginning of the school year (the school year starts in September in the U.S.). If you are, then your students will not respect you and won't listen to you.
Recent research has found that whether you smile or don't smile is, in fact, related in some ways to your position of authority and power. In one study, scientists looked not at whether smiling would make people fear and respect you (like your students might), but whether you smiled if someone else smiled at you.
The researchers found that if you do not think of yourself as very powerful, as having a lot of influence or importance, you usually smile back at anyone who smiles at you. This is something you do unconsciously, without really thinking about it.
However, if you think of yourself as an important person with a lot of power, and another person who is powerful smiles at you, you typically will not smile back at them. You will suppress (not allow yourself) your smile.
This is probably due to the competition you feel with another powerful person in the room. Perhaps you don't want to seem like you are weak by indicating any kind of friendliness to another powerful person.
Choosing to smile or not to smile communicates how powerful we are in relation to those around us, so perhaps my father's suggestion was a good one. Luckily for me, I didn't have any problems with discipline with my classes that year, even if I did smile once or twice before December.
~Jeff
Photo credit: Two children with diving goggles, Ortwin Eversmeyer