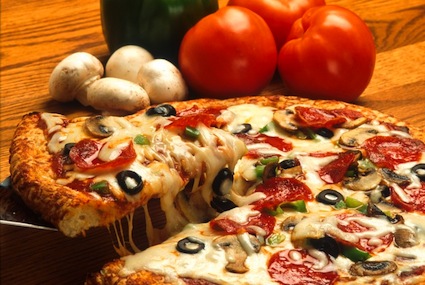 A recent New York Times article brought to mind (made me remember) some early memories, memories of a different kind of war, called price wars. Price wars begin when one business drops (reduces) its price to try to get customers from another similar business. Soon the other business does the same. And they continue – one drops its price, then the other. Price wars don't usually last long, but while they do, customers enjoy the benefits of lower prices.
When I was young, price wars seemed to occur most often among gas stations, or filling stations as they were sometimes called. One would drop the price of gas. And soon the station across the across the street, or down the street (a short distance away), would drop its prices, and the war would be on (would start). Every day, or sometimes several times a day, stations in the area (nearby) would drop their prices, usually just a few cents at a time. Everyone rushed to fill their cars with gas before the prices returned to normal.
My favorite price war took place in Salina, Kansas, a city of about 50,000 almost exactly in the center of the U.S. There are few reasons for you to be familiar with Salina. Years ago it was a rest stop on the old Smoky Hill Trail across the U.S., according to Wikipedia, a trading post (place to buy or trade for supplies) for immigrants moving west, prospectors (people looking for gold) on their way to Pikes Peak (a mountain in the state of Colorado), and Native Americans (sometimes called "American Indians") who lived nearby. Spanish conquistador Francisco Vasquez de Coronado stopped just outside of Salina in about 1540 during his search for the mythical (imagined in stories) Seven Cities of Gold and built a small fort (a building for protection) there before he returned to Mexico.
My best memory of Salina was the great hamburger war! This was before the days of (prior to; before there existed) McDonald's. Hamburgers were sold by small, independent, one-owner hamburger shops scattered (spread over a large area) around town. Shortly after the great hamburger war started, I visited my cousin who lived in Salina. The first price I remember was five or six hamburgers for $1.00 – about 20 cents apiece (each). Then the price dropped to eight for a dollar. The lowest price I remember before a truce* was called (the war ended) was 15 hamburgers for a dollar – less than seven cents each! Needless to say (obviously), we ate a lot of hamburgers that week!
"In Manhattan Pizza War, Price of Slice Keeps Dropping" is the New York Times article that started all this reminiscing (talking about pleasant events in your past). Pizza usually sells for about $1.50 per slice at Bombay Fast Food in Manhattan (the "downtown" part of New York City). At least it did until Joey's Pizza offered (sold) its pizza slices for $1.00. Soon after, Bombay shrank (reduced) its price to $1.00, and everything seemed to be good. That is until 2 Brothers Pizza, almost next door to Bombay, dropped its price to 75 cents per slice including sales tax. The Bombay owner is upset. He thinks 2 Brothers is trying to put him out of business (ruin his business). But not everyone agrees. Many in the neighborhood say that Bombay started the war. Oren Halali, a member of the family that owns 2 Brothers, says they're determined to win and promised that "We might go to free pizza soon."
You'll have to excuse me (allow me to leave) now. I'm on my way (going) to Manhattan. If they're giving away free pizza, I want to be there!
* A truce is an agreement to stop fighting; it can be temporary or permanent.
~ Warren Ediger – creator of Successful English where you'll find clear explanations and practical suggestions for better English.
The pizza picture is in the public domain.