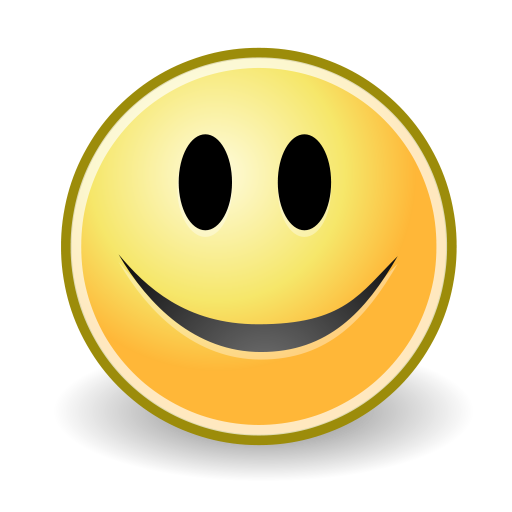 More than 20 years ago – in 1988 – Bobby McFerrin wrote his song Don't Worry, Be Happy. Before the year ended, the song had rocketed (risen quickly) to the top of the Billboard Top 100 Chart. The chart, published by Billboard magazine, is a list of the 100 most popular songs in the U.S. McFerrin's song was the first a cappella (without instruments) song to ever become #1 on the chart.
Don't Worry, Be Happy is a fun (enjoyable) song! And it's funny, as you can see in this video.
The song showed up (appeared) recently on the Brain Pickings web site. Maria Popova, a writer for Brain Pickings, unpacked (analyzed and explained) some of the lyrics (words) and the scientific advice (opinion about what to do) they give for personal well-being (being healthy or happy). You may be familiar with some of the advice, but it's often helpful to be reminded of things we already know.
Here are some of the lyrics from Don't Worry, Be Happy and what Popova says we can learn from them:
"In every life we have some trouble
When you worry you make it double (twice as bad)"
We've all probably noticed what happens when we keep thinking about things that we're worried about – it makes them worse! And scientific research has found that constant (without stopping) worrying can be bad for our hearts.
"Here, I give you my [telephone] number
When you worry call me
I make you happy"
There's probably nothing better than having a friend to talk to when you're worried about something. Social support (encouragement and help from other people) helps protect us from the negative effect of stress (continuous feelings of worry) and worry. Finding a friend, and being a friend, can help reduce (make less) the effect of worry.
"Cause when you worry
Your face will frown (look unhappy or angry)
And that will bring everybody down"
Scientists tell us that we often mirror, or reflect, what we see other people do. So, if you smile, I'll smile. If you frown, so will I. We can encourage each other by choosing to smile.
"Put a smile on your face"
There's a popular piece of advice that says "fake it (pretend) 'till (until) you make it (succeed)".  Science tells us that if we think and act the way we want to feel, we will often experience the feeling we're looking for. In other words, if we act happy, we'll often become happy.
"Don't worry, it will soon pass (go away)
Whatever it is"
A psychologist (someone who studies the mind and how people act) from UCLA (University of California, Los Angeles) says that we overestimate (think something is larger than it is) the negative effect of things that happen to us – discovering we have cancer, getting a divorce, etc. Another writer wrote that "negative events do affect us, but they generally (usually) don't affect us as much or for as long as we expect them to."
It sounds like Bobby McFerrin understood a lot about life and well-being when he wrote Don't Worry, Be Happy. He's not a psychologist, but his intuitive (based on feeling rather than facts) insights (clear understanding) appear to be on target (correct).
A couple of years ago, I used McFerrin's song to illustrate (show; explain) an important aspect (part) of language acquisition (acquiring, or picking up, a language by reading or listening) in an article I wrote. If you want, you can find it here.
~ Warren Ediger – creator of Successful English, where you'll find clear explanations and practical suggestions for better English.
Photo from Wikipedia Commons.