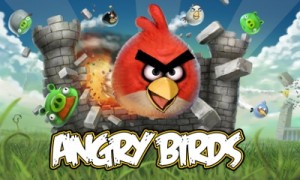 Baseball, as you probably know, is our national sport in the United States. Its influence can be seen in both popular culture (movies such as Kevin Costner's Field of Dreams) and in the recreational (sporting; games) choices of Americans themselves. When I was growing up in Saint Paul, Minnesota, not only did children play baseball and softball (a type of baseball that uses a larger, softer ball), but adults did, too.  Nearly every large company or community organization had a softball team, and many had leagues (a group of teams that play each other frequently).  Team sports were part of adult culture, in the summertime especially.  Playing on a team was something you would do in your free time that connected you to your neighborhood and community.
Now, it seems, things have changed.  According to a recent article, the number of these amateur (not professional) sport teams has declined (decreased) dramatically (a large amount) in Minnesota and around the country (in the entire U.S.).  The number of adult softball teams is down (has declined) by more than 50% since the early 1990s.  Basketball teams are down 75%, and other team sports have experienced similar drops (declines).  What happened?
Some attribute (explain; give as the reason) the change to the way Americans are less "connected" to each other. Most people don't know 15 other adults who'd want to form (start) a sports team together (I know I don't).  For many, it's just easier to jog or bike, activities that don't require a group of people. People work more than the traditional 40 hours each week nowadays, some say, and so they don't have time for playing on teams.
But part of the answer can also be found on your cellphone.  Video and cellphone games such as Angry Birds have started to replace physical sports as a relaxing pastime for younger adults. The amount of time adults spend on gaming (playing video games) has gone up at the same time team sports have gone down. It seems that many of us would rather kill imaginary birds than play in the real world.
~Jeff
Photo credit: Angry Birds Promotional Artwork, Wikipedia Fair Use