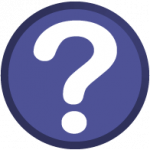 QUESTION:
Yana from Russia wants to know the meaning of the phrase "mind over matter."
ANSWER:
Mind over matter refers to the ability to use the power of our thinking, or of our brain, to overcome (succeed in dealing with) some difficulty related to our body or the physical world in general.  We often use mind as a synonym for "brain," "thoughts," and other things related to thinking.  For example, when we want to ask what someone else is thinking, we can ask:  "What's on your mind?"
Matter is anything that has a physical form or shape.  In science, for example, astronomers (scientists who study space) may talk about studying matter in outer space, the area away from the Earth and its atmosphere.
We can use "mind over matter" in many situations.  For example:
Jeff:  "How can you resist eating that cake?  It's your favorite kind."
Lucy:  "Don't worry.  For me, it's simply mind over matter."
…
Lucy:  "You're too sick to be at work today."
Jeff:  "It's a case of mind over matter.  If I believe and behave like I'm well, then I'll get well more quickly."
…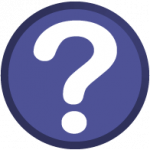 QUESTION:
Parham from Canada asks: "What does 'relationship chicken' mean?"
ANSWER:
In this situation, chicken refers to someone who is a coward, someone who is not brave, someone who does not have courage to do something, or someone who behaves in this way.  A relationship chicken, then, is someone who is afraid of being in a romantic relationship.
You can call someone a "chicken" for any perceived (what you see as) fear or weakness.  For example:
Used as an adjective:
A: "Let's not go to school today and go the beach instead."
B: "I don't think that's such a good idea."
A: "Why not? Are you chicken?"
…
Used as a noun:
A: "Here's my new pet snake.  Do you want to hold it?
B: "No way!  I'm a chicken when it comes to snakes."
…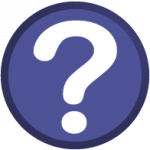 QUESTION:
Robert from Czech Republic asks: "What does 'not even close' mean?"
ANSWER:
Not even close means not nearly, far from the answer, or far from the truth.  Here are a few of examples of how this can be used:
Lucy: "Are you done recording this week's podcasts?"
Jeff:  "Not even close.  I haven't even finished the first one!"
…
Lucy: "Jeff, you're so smart. You must read 10 books a week!"
Jeff:  "Not even close.  I only read five books a day!"
…
Lucy: "Try to guess how old I am."
Jeff: "You're 60."
Lucy: "You're not even close.  I'm 29…still!"
…
Thanks, to all, for the questions.  I hope this is helpful.
~ Lucy