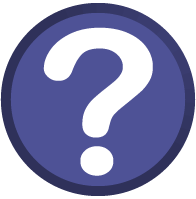 QUESTION:
Benjamin in Thailand wants to know what this sentence means: "You give me the creeps!"
ANSWER:
To give (someone) the creeps means to make someone feel frightened or uncomfortable. For example, if you ride the subway every morning and the same woman sits across from you and stares at you with the same strange look on her face, she may give you the creeps. Walking by a dark empty house at night might also give you the creeps.
Interestingly, if we use "creep" as a noun by itself, it has a slightly different meaning. A creep is a person who behaves in a way that other people don't like or who bothers other people. We often use it to describe someone who does things that we find distasteful or dishonest. For instance, someone who often tells you things you want to hear so that he can get something he wants from you, can be called a creep. We usually associate (relate) a creep with someone who is disagreeable (easy to dislike; nasty), obnoxious (does things to annoy other people), or offensive (does things to hurt or upset other people).
I've only heard men described as creeps, not women. Perhaps it's because we may also use "creep" to describe someone who makes unwanted sexual advances or who treats women disrespectfully. A woman walking down the street who encounters a group of men shouting comments about her appearance or making sexually suggestive comments might yell back at them, "You creep!"
"Creep" can also be used as a verb to mean to move slowly and carefully so other people will not see or hear you. If I wanted to steal Jeff's candy bar off his desk, I would creep into his office while he isn't looking and take it.  Similarly, if teenage children come home past their curfew (the time that parents say their children must be home by), they may creep up the stairs hoping their parents won't hear them.
Thanks for the question, Benjamin, and I hope this was helpful.
~ Lucy