An anagram is a word or phrase that is formed when you rearrange the letters of another word or phrase.  Here are a few words and phrases.  Can you figure out a good anagram?
1.  DORMITORY – This is a building at a school or university where students live and sleep.
2.  THE EYES
3.  SLOT MACHINES – These are machines used for gambling.  You put in a coin and the wheels spin.  If you get a certain combination, you win money.
4.  ELECTION RESULTS – These are the number of votes that a candidate or a proposed law receive, showing whether people want that candidate to be elected (get the job) or the law to pass.
5.  ELEVEN PLUS TWO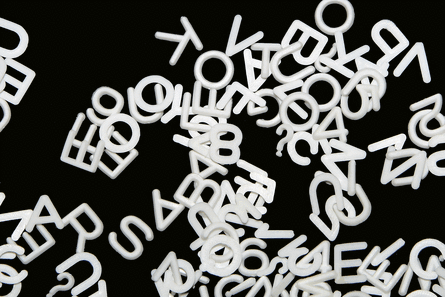 THE ANSWERS
1.  DORMITORY:
When you rearrange the letters:
DIRTY ROOM
2.  THE EYES:
When you rearrange the letters:
THEY SEE
3.  SLOT MACHINES:
When you rearrange the letters:
CASH LOST IN ME
4.  ELECTION RESULTS:
When you rearrange the letters:
LIES – LET'S RECOUNT (when the results of an election are very close or people have some doubt about the result, the votes are counted again to be sure of the correct count)
5.  ELEVEN PLUS TWO:
When you rearrange the letters:
TWELVE PLUS ONE
~ Lucy