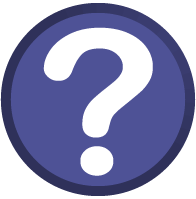 QUESTION:
Jorge from Peru wants to know what this sentence means: "Germany and Spain doled out incentives to consumers."
ANSWER:
To dole out means to give something–money, food, clothes, or something else–to other people who need it, and usually to do so little by little.  "To dole out" implies the idea that the person who is "doling out" is more prosperous (has more money or things) than the person that the gift is going to. This is why "to dole out" is often used when speaking of the government, businesses, or charity organizations.
Here are a couple of examples using "to dole out":
– "After the bad storms, the city government doled out fresh water and food to people left without power in their homes."
– "The company doled out small cash bonuses to its employees at the end of the year."
In the sentence Jorge mentioned, incentives are things that encourage or motivates people to do something, and a consumer is someone who buys things for their own use.  The sentence, then, means that Germany and Spain are passing out or making available little by little things that will get people to buy goods, probably to improve the current bad economy.
A related expression, "to be on the dole," is used to describe someone who is getting regular help in the form of money from someone: the government, one's parents, or another source.  In the U.S., this expression usually has a negative meaning.  If we say that someone is "on the dole," we usually mean that he or she is getting money without doing any work, and he or she should feel some shame in getting this help.
Of course, in these difficult times, there are many people getting financial help from the government, whether it's unemployment benefits for people who lose their jobs or welfare assistance for the poor to pay for their daily needs, such as food and clothes.  The more neutral (neither bad nor good, positive nor negative) way to describe this situation is to say that people are on public assistance or they are getting government assistance.
Thanks, Jorge, for the very timely question, and I hope this is useful.
~ Lucy
P.S.  To our own Irish American, Dr. McQuillan, and to all of us in the U.S. celebrating this day: Happy St. Patrick's Day!