If you are an artist in the U.S., your artwork (piece of art) may be protected under the Visual Artists Rights Act, which became law in 1990. If you live in California, your artwork may also be protected by the California Art Preservation Act (1979). Both of these laws prohibit (make something unlawful, not legal) the alteration (changing) or destruction (destroying) of certain types of public artwork without first notifying (telling) the artist so that the artist can remove the artwork if he or she wants to.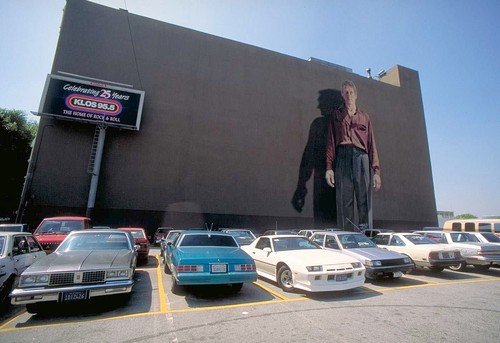 In Los Angeles yesterday, an artist by the name of Kent Twitchell received a $1.1 million settlement (decision or compromise between the two sides in a lawsuit) in his lawsuit against the U.S. government and 11 other people who managed the building. He filed the lawsuit because his six-story (floor) mural (painting on a wall) on the side of a government building in downtown Los Angeles was painted over, so that a new layer of paint covered the mural. The mural was painted between 1978 and 1987 and is of another artist. It was painted over in 2006.
For the artist, the good news is that art experts say that it is still possible to restore (bring back) the mural. It's not clear, though, if that will happen.
~ Lucy