In the Culture Note of today's Learning Guide, we talk about the comix movement.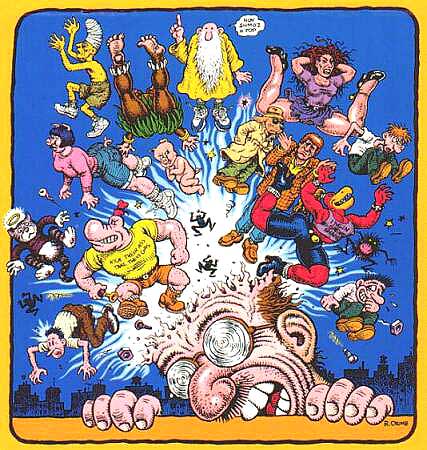 A major figure (important person) in the comix movement is R. (Robert) Crumb, who is an American artist and illustrator (a person who draws pictures for magazines, books, advertisements). He had a unique and easy to recognize style of drawing and he often wrote satirical (using humor to criticize or expose other people) and subversive (undermining or getting around authority) stories.
A few years ago, I saw the movie Crumb (1994), which was a documentary about the life of Robert Crumb. It was considered a very good film and it won the Grand Jury Prize at the Sundance Film Festival, a well known and prestigious (high status; highly respected) film festival in the U.S.
Are there well-known or well-respected comics and comic artists in your country? Are there any that have become popular outside of their own country?
~ Lucy