Just a quick note to thank all of those who sent me emails and posted comments about the 15th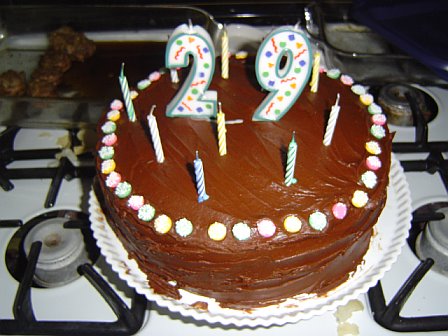 anniversary of my 29th birthday. I really do appreciate it. When someone wishes you a happy birthday or congratulates you on some happy event, you can respond by saying, "Thank you for the well wishes!"
I was reminded yesterday of a funny version of the traditional Happy Birthday song that we used to sing as children. It goes:
Happy birthday to you!

You belong in a zoo.*

You look like a monkey

And smell like one too!
*zoo = a place where animals are kept for people to look at
Thankfully, no one sang that to me yesterday.
~Jeff