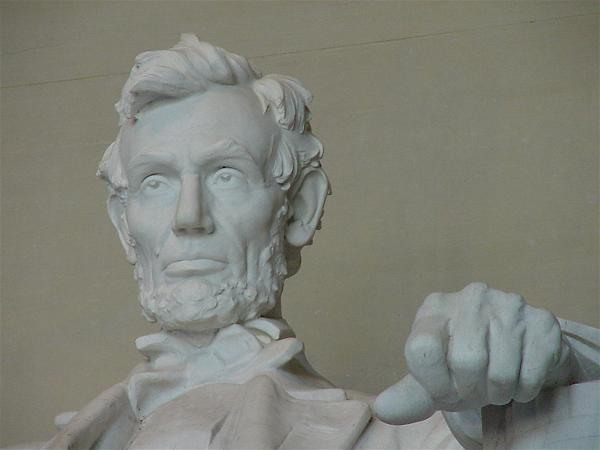 Today is the 200th anniversary of the birth of the United States' 16th president, Abraham Lincoln.  Lincoln is perhaps the most famous president in US history, and certainly someone who has received an extraordinary amount of attention.  One person estimated that there have been more than 17,000 books written about Lincoln, more than about almost any leader in world history.
Why is Lincoln so popular, especially today?  Americans see Lincoln as a great hero who ended slavery by winning the terrible civil war that was fought in the middle of the 19th century.  He was also assasinated (killed) during his second four-year term in office, which adds to the sense of sacrifice he went through to help his country.
But there is another reason why Lincoln is so popular this year: Barack Obama.  Lincoln freed the black slaves, and has always been a special hero to the African American (black) community in the US.  President Obama, of course, is the first black president, in some ways completing the process Lincoln started of giving blacks equal rights.
There are other parallels (similarities, things that are alike or identical) as well.  Both Lincoln and Obama were products of (came from) Illinois politics before they became president.  (Illinois is the home state of Chicago, located in the midwestern part of the US.) Obama has spoken often of Lincoln and his admiration (like, respect) of him.  In fact, when Obama was sworn in (took the official oath or promise) as president on January 20th, he used the same Bible as Lincoln used at his first inauguration.
So, happy birthday, Abe (short version of Abraham)!
~Jeff