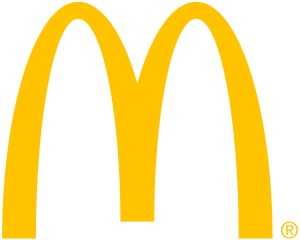 I came across (saw something I wasn't looking for at the time) a couple of statistics recently, although I'm not sure exactly what they mean. The first comes from an article in the Wall Street Journal about the California Prison Academy, which is the place where people who want to become prison guards go to get training (education).  Prison guards are like the police at a jail or prison – they make sure the prisoners (criminals) don't escape (leave without permission). California has one of the largest prison systems in the world, and the prison guard union (group of workers who join together to protect their jobs and salaries) is very powerful in California politics.  Because of that power, prison guards get paid a lot of money – between $45,000 and $65,000 for their first year – relative to (compared to; considering) their level of education (you only need to be a high school graduate to be a prison guard).
Over (more than) 120,000 people apply (asked to be admitted) to the California Prison Academy each year, but the Academy enrolls (takes as students) only 900 people.  That means that only about 1% of the people who apply get in (get accepted; are able to study there).  Compare this to America's best university, Harvard.  Harvard accepts 6.2% of the people who apply to be students there.  In other words, it is tougher (more difficult) to get into the program for prison guard training in California than the country's best university!
Here's one more for you: McDonald's, the restaurant chain (group of stores or restaurants that all belong to the same company), recently hired 62,000 new workers in the U.S. after about one million people applied.  So doing the math (calculating), we find that the job acceptance rate (percentage of people who are accepted) at McDonald's this year was 6.2% – precisely (exactly) the same as Harvard University.  (And remember: when you go to Harvard, you don't get free hamburgers and French fries.) It's even worse in other countries: Bloomberg News reported that getting into the McDonald's training program in China was actually harder (more difficult) than getting into Harvard.
What does it all mean?  I'm not sure.  I didn't go to Harvard, have never been a prison guard, and haven't worked at McDonald's, but I'm pretty sure there is something wrong with this picture (some problem with this situation).
~Jeff
Image Credit: McDonald's logo, Wikipedia