HOME > BLOG > Have You Seen Lincoln's Tattoos?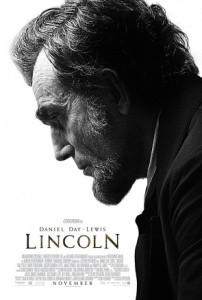 Many actors have changed their appearance dramatically for a role (acting part). Some lose a lot of weight, while others buff up (make their muscles larger). Some wear prosthetics, such as false noses, teeth, and hair. But what if the role calls for (requires) a more fundamental (basic) change than an actor can effect (achieve)? That's the problem casting directors (people who select actors for parts in TV shows and movies) have when casting for period movies (movies set in the past).
This Sunday, the Academy Awards will be given out to the best films of 2012. Among the films nominated (eligible to win) are Lincoln and Les Miserable. Both films are period movies and call for (require) period authenticity (realness; seeming true), even more authenticity than an audience may have expected just 10 or 20 years ago. With popular TV shows like Mad Men, where the actors and crew work very hard to recreate (create again) the setting, clothes, props (items used in filming), and feel of the 1960′s, audiences have become more savvy (wise and knowledgeable) about finding anachronisms (things that don't belong in a particular time period).
In the film Lincoln, Daniel Day-Lewis looks and sounds like our image of President Lincoln. He wore make-up, hair pieces, and period clothing to achieve that look. He even used clothing and make-up to cover up (hide) tattoos (permanent ink writing or drawings under the skin) on his hands and arms. However, there was one thing he could not hide, even with make-up: his pierced ears (holes in his earlobes to wear earrings).  Savvy viewers have pointed out that President Lincoln must have been ahead of his time in fashion and knew that pierced ears in men would become popular in the 20th century.
Les Miserable posed (provided) a major challenge to casting directors. The story, based on a Victor Hugo novel, takes place in 19th century France and many scenes involve street urchins (poor young children living on the streets) and waifs (homeless and helpless people, usually girls and young women). With better nutrition (more and better food for the body), dentistry (healthcare for teeth and the mouth), fitness regimens (exercise habits), and even plastic surgery (medical procedures to change the way you look), finding actors who looked starved (thin from hunger) and neglected (not cared for) was difficult. Anne Hathaway, one of the stars of the movie, plays a starving prostitute (person who sells sex for money) in the film. She lost 25 pounds (11 kgs) to play the role, but in one scene, she shakes out her long, shiny, healthy hair that may be more appropriate in a shampoo commercial.
Perhaps audiences have become too savvy, making it more and more difficult to suspend their disbelief (temporarily allow themselves to believe something that isn't true) in watching movies. To be honest, I seldom notice these small anomalies (things that are unexpected or not quite right) when I watch TV or movies.  If the story is good, I'm caught up in (completely involved in) the storytelling and don't care much about small anomalies.
How about you? Have you noticed anachronisms in the TV shows and movies you've watched? Does it bother you?
~ Lucy
Photo Credit: Lincoln 2012 Teaser Poster.jpg from Wikipedia