HOME > BLOG > Distracted from Distraction by Distraction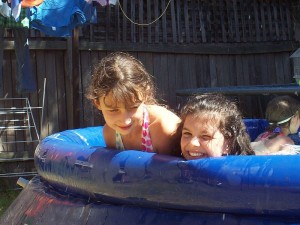 To be distracted means to have your attention focused on something other than what you should be focused on, usually because you are interrupted by something more interesting. Most of us become distracted during the day at one point (at one time) or another, perhaps by an email message from a friend or by a website that gets our attention and is more interesting than what we are working on now.
Distractions are normal, but they can sometimes be a problem, especially when we don't realize just how much time we are spending on them. We've all had the experience of deciding to check this cool website "just for a minute" and then, a half hour later, finding ourselves still looking at it (and not doing our work!).
The truth is (The fact is) we are very poor judges of how much time certain things take us to do, especially when we are involved in something interesting. This is what psychologists call being "in flow," when you lose track of time (don't realize how much time you are spending on something) because you are so absorbed (completely focused) in something. That's why we get "lost in a book" when we start reading a good story and then, hours later, realize that we haven't eaten our dinner because we've been so focused on our reading.
Unfortunately, being distracted and being a parent is not a good combination, since young children can get themselves into trouble very quickly. If a parent isn't paying attention, a young child can easily fall or wander off (leave the parent and go somewhere else by himself). A recent report suggested that, in fact, parents are increasingly (more and more) getting distracted by things like reading their text messages and looking at their smartphones. The result has not been good for their children.
The number of injuries to children in the United States under the age of five has been growing in the past five years. Since 2007, there have been the following changes in injuries to young children:
Chairs and sofas (couches): +27%
Playground equipment: +16%
Unintentional (not planned) fall: +17%
Something in eye or throat: +10%
Near drowning (almost dying in the water): +105%
The rise in injuries has paralleled (gone in the same direction as) the rise in the use of cellphones, especially smartphones. In fact, before 2007, when smartphones and other devices began to become more popular, the number of child injuries had been falling (decreasing) in the U.S. This of course does not prove that the two trends (movement up or down in an activity) of increasing injuries and cellphone use are related, but it seems likely that they are. A father who decides to make a "quick check" (look for a brief moment) of his text messages may end up looking down at his phone much longer than he thinks. Meanwhile (at the same time), little Johnny may be falling into the pool!
In one study, researchers watched 30 parents with young children in a Philadelphia park, and found that all of them stopped looking at their child at some point to look at their electronic devices (machines such as smartphones). Children are much more likely to take risks when they are not being watched, making text message and smartphone distractions all the more (even more) dangerous for them. A 2010 survey of adults found that 22% of them reported being so distracted by their text messages that they physically hit or bumped into (hit accidentally) another thing or person. (I've almost been hit several times here in Los Angeles by people looking down at their cellphones while walking down the street.)
My mother had a solution for all this that she would yell at my brothers and me: Watch what you're doing! That still seems like good advice.
~Jeff
*The title of this post is from the poem "Burnt Norton" by T.S. Eliot.
Photo credit: Girls playing in small pool, Wikipedia CC