HOME > BLOG > Meet Dennis, My Dentist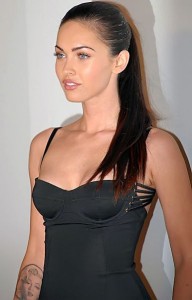 Why did you decide on your particular career (job; what you do for money)? Perhaps you choose it because your mother or father did the same thing (my father was a teacher, I am a teacher). Perhaps you choose it because someone you admired (had high respect for or a high opinion of) also did that sort of work.
Or perhaps, just perhaps, it was because of your name.
I know, it sounds crazy, but your name can actually effect what you become in life.
For example, as Lucy pointed out a few years ago, if you are a dentist, you're much more likely to be named Dennis than John or Peter (43% more likely, according to one study). There are more George's who are geophysicists than Henry's, and more Henry's who work in hardware stores than Bill's. (And although researchers haven't studied this yet, there are probably more builders named Bill than Johnny.)
Social psychologist Brett Pelham's research discovered these strange-but-true links (connections) 10 years ago. He called it "implicit egotism." (Implicit means implied, or suggested but not actually stated explicitly for you. Egotism refers to thinking of ourselves as being very important.)
Could it all be true?
I know an accountant named Abrahams (three of them, actually).
If you ask people, they will say that their names had nothing to do with (no relation to) their career selection (choice). If you tell them it may have, they will probably think you are a little crazy. Or really stupid.
But from a psychological point of view, it makes perfect sense (is very reasonable or logical). We are attracted to things that have qualities or characteristics that we also have. We like people like us.
But there's even more: All things being equal (assuming all other conditions are the same or the situation is identical), an Eric will more likely marry an Erica and a Charlotte will fall in love with a Charles.
Oh, and your name also affects whom you choose to do business with. My doctor's first name is Jeffrey. My optometrist's last name is Matsumoto.
It gets stranger: there are more Florence's in Florida than in other states than would be predicted by chance (that would happen if the distribution (presence) of first names were random across states), and more Louie's in Louisiana.
People born on February 2nd (2/2) are disproportionately (more than would be predicted statistically) found in Two Harbors, Minnesota, and more people born on March 3rd (3/3) live in Three Forks, Montana, than you should expect to find there. (Lucy has already reported that names can affect the products we buy and even the grades we get in school.)
Does "name-job similarity" hold (is it a fact) in other languages? I don't know if researchers have looked at the question, but there is no reason to think it is not true. Will more Pedro's in Peru become plomeros (plumbers) than Jose's?  Probablemente (probably).
I don't want to become carried away with this (try to apply this to too many things; go crazy with it). Perhaps some similarities are just coincidences (things that happen at the same time by luck or chance). Is it likely that I live in Los Angeles and become a linguist because Lawrence is my middle name? (Or, for that matter, did Lucy?)
Did my ancestors (relatives born before I was, many years ago), the McQuillans, go from Ireland to Minnesota for a similar reason? Did my father, Patrick, work part-time at the post office for 25 years due to the P in his name? (He was a physical education teacher, by the way.) Perhaps.
Do you see any of these "unrelated" connections in your own life? In your own job?
~Jeff
P.S. My dentist's name is actually not Dennis. Her first name begins with an S, so we can't explain her choice of career from her name. But why did I choose her as my dentist? Could it be because her last name begins with…an M?
Photo credit: Model and film star Megan Fox, with (model) Marilyn Monroe tattoo, Wikipedia CC