HOME > BLOG > Spoiler Alert!: People Like Spoiler Alerts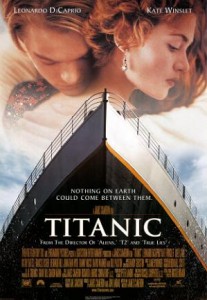 A spoiler alert is a warning that you are about to find out an important piece of information about a novel, movie, play, or TV program that you haven't read or seen yet. To spoil something means to ruin it, so the idea behind the term "spoiler alert" is that getting information about how a story ends will decrease (lessen) your enjoyment of it.  But a new study by two California researchers indicates that just the opposite is true: Spoilers make you like a story even more.
In the study, people were given one of three different versions of a story that had a surprise ending, such as a mystery story by Agatha Christie or Raymond Chandler.  One group was told how the story ended before they had even begun reading it, one group was given spoilers in the middle of the story, and one group read the story without any spoilers.  By a small but significant amount, people who read the spoiler before reading the actual story enjoyed the story more than those who didn't get a spoiler.  (Getting a spoiler in the middle of the story didn't make any difference, however.)
There are many possible reasons for these results.  One is that people who know the plot (events) of the story can focus on the other parts of the drama – the characters (people) and their motivations, the style of the writing, etc.  Reading a story can be difficult, so knowing how it ends eliminates the burden (difficulty) of having to figure it out, giving you more energy and time to focus on a deeper understanding of the novel.
Does knowing how a story ends make the act of reading the story more or less enjoyable for you?
~Jeff
 Photo credit: Movie poster for Titantic (1997), Wikipedia Fair Use.