HOME > BLOG > California Dreamin'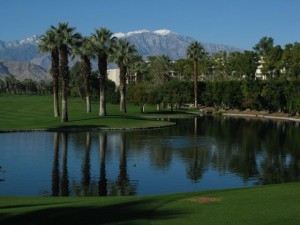 California dreamin' is a song by a group called The Mamas and The Papas (you can find it on YouTube). They were popular in the 1960s, when Jeff was still very young.
In the song, the song writer, who is suffering from (having a bad experience as the result of) a cold winter day, is dreaming about moving to Los Angeles:
All the leaves are brown
And the sky is grey.
I've been for a walk
On a winter's day.
I'd be safe and warm
If I was in L.A. (Los Angeles)
According to an article – America's Most Popular States: The Reality of Living the Dream – at The Book of Odds web site – California has flooding, earthquakes, and wildfires. It's short on cash (the state doesn't have much money) and drinking water, but it's still the state that most people want to live in. People prefer (like one thing better than another) California to Florida, Hawaii, Texas, and Colorado – the other states in the top 5.
What about the California dream? Is California a good place to live? How does it compare to other states? Here are some of the things I found in the article (some of the numbers have changed since the article was written):
12% of Americans already live in California (the population is more than 36 million!)
11.5% of Californians older than 16 are unemployed (don't have a job). It's better in Texas, where only 7.5% are unemployed. The national average is 6% (Since the recent economic problems, these numbers are much higher.).
The odds (see explanation below) of being a victim of violent crime in California are 1 in 198.5. California is safer, or less dangerous, than Florida and Texas.
Fewer people in Texas – only 75% – have a healthcare plan (health insurance). In addition, about 37% of the people in Texas are overweight (weigh too much). That doesn't sound healthy.
Hawaii and Colorado have the highest number of insured residents (people with insurance) and the lowest number of violent crimes in the top 5 states.
Hawaii has almost as many earthquakes as California.
If you live in Colorado, there is a 1 in 10 chance that you will experience a wildfire each year. In California the odds are 1 in 3.33. I know about that; one of the recent wildfires was only a few miles from where I live.
The article asks an important question – "What do these numbers tell us about what life is really like in America's most wanted states?" – and answers it – "Not much." To really know what life is like somewhere, you have to know and think about more than these numbers. They are only part of the story. But they are interesting.
I'm curious: if you moved to the U.S., where would you like to live? Why?
Explanation: When we say "the odds are…" we are talking about the probability or chances of something happening. Here's a simple example: when a woman has a baby, the odds are 1 in 2 that the baby will be a boy (or girl). Another example: if a horse is expected to win 25% – ¼ – of its races, the odds of its winning are 1 in 4. When the second number is smaller, there is a greater probability, or chance, of the thing happening. Oh my, I see that there's a 1 in 1.4 (70%) chance of rain tomorrow. I need to make sure I carry my umbrella!
~Warren Ediger – ESL teacher/tutor, perpetual (permanent) learner, writer, musician, husband & father, creator of www.successfuenglish.com.
photo by W. Ediger