HOME > BLOG > Predictably Irrational
I love reading popular books about economics.  I've always been interested in economics, beginning when I was in college. I took a couple of different economics courses as an undergraduate, and have continued reading books on the topic every few years.
Recently I started a book called Predictably Irrational by Dan Ariely, an economist at the Massachusetts Institute of Technology, or what we commonly call MIT, one of the best universities in the U.S. for science and math. The book is part of a larger movement in economics called behavioral economics, where economists combine psychology with their traditional tools of research to understand how people behave when it comes to (as it relates to) money, work, trade, and other economically-related activities. The book is basically a description of several experiments that Ariely has done in the past several years.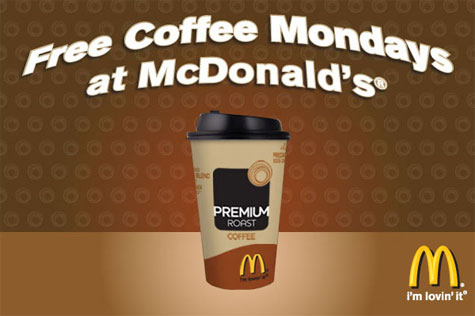 One section of the book discusses what happens when businesses give away things free (or "FREE!" as Ariely writes it). Everyone likes things that are free, and businesses on the Internet and in the "real" world often will give things away (give things for free) to customers as a way of getting more people to pay attention to their products. But can "free" actually be a bad thing for us?
Ariely conducted some experiments on how people reacted to things that were FREE! He offered a group of students two kinds of chocolates: a small piece of very good, well-known chocolate for 15 cents, and a small piece of chocolate that was not very good quality for 1 cent. The good chocolate piece was probably worth $1.00, so getting it for 15 cents was a very good deal, but the poor quality chocolate was only worth about 5 cents, so getting it for 1 cent wasn't a great deal (a good bargain, where you get something cheaper than normal).
Which would you choose? Most people chose the high quality chocolate for 15 cents, since it was much cheaper than normal. That's not a surprise. But then Ariely lowered the price of both pieces of chocolate by 1 cent – 14 cents for the good quality chocolate, 0 cents (FREE!) for the low quality chocolate. Remember that the high quality chocolate is still a much better bargain than the low quality one. If people were rational (thinking correctly or intelligently), then they should still choose the good quality chocolate. But that isn't what happened. The majority of people actually choose the FREE! chocoloate. This doesn't make sense in our normal way of understanding economic behavior. People should choose the best deal, which is the good chocolate for 14 cents, but they don't. They choose the FREE! item instead.
What is going on (happening) here? Part of the explanation Ariely gives is that people want to get a good bargain, but they also want to minimize risk. That is, they want to reduce or lower the chance that they will make a mistake. If you pay 15 cents for a piece of chocolate, and then you don't actually like it when you eat it, you are out (you have lost) 15 cents. But when something is FREE! and you don't like it, you haven't lost anything. People would prefer not to take a risk over getting a better bargain.
So remember next time you take something for FREE! instead of paying a little money, you may actually be better off (be in a better situation) by paying for something else.
~Jeff