HOME > BLOG > Salutations for Letters or Emails – Part 1
The salutation in a letter or email is the greeting at the very beginning.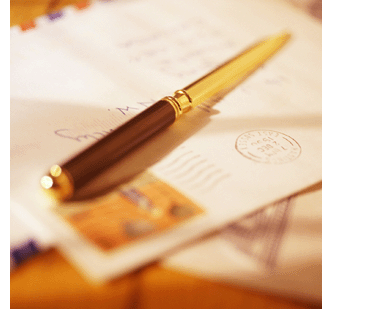 For formal or business letters and emails, you can use these types of salutations:
Dear Dr. McQuillan:
Dear Drs. McQuillan and Tse:
Dear President McQuillan and Ambassador Tse:
Tips (advice):
1. Notice that we use a colon " : " after the name or names when it is a formal business letter. If this is a less formal and more social letter or message, we use a comma " , " after the name instead: For example, "Dear Dr. McQuillan," or "Dear Ms. Rodriguez,"
2. Use the title Ms. for a woman, unless she tells you that she prefers Miss or Mrs.
3. Never spell out the titles Mr., Ms., Mrs., and Dr.
4. Do spell out these titles and similar ones: Professor, Dean, Senator, Governor, Captain, Judge
5. If you are writing to a company or department rather than any specific individual, use the company or department name:
Dear Northwest Airlines:
Dear Googlepleasebuyour Company:
Dear Customer Service:
If your message is informal or if you already know the person you are writing fairly well, you can use these salutations, with or without a comma before the name:
Dear Jeff,
Hi Jeff, (or Hi, Jeff,)
Hello Lucy, (or Hello, Lucy,)
Jeff,
Good morning Lucy, (or Good morning, Lucy,)
Next week, I'll talk about which salutations to use if you don't know the name of the person you're writing, and/or don't know the gender (male or female; man or woman) of the person who will read your letter or note.
~ Lucy